Mother 3: Symphony: Ch1 P17
This image has been resized for your convenience.
Click on it to view the full size version.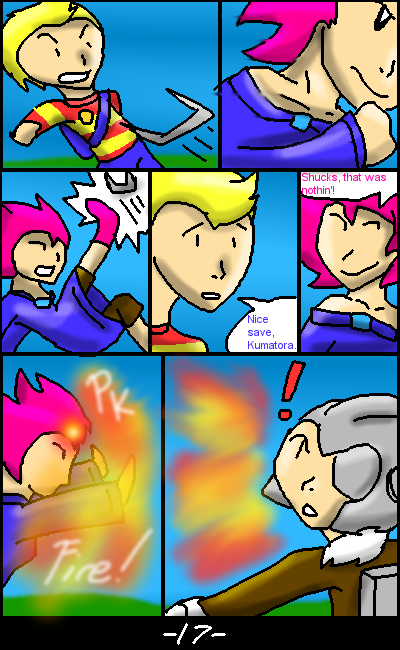 m3symph - #17
The blonde boy would have been struck by the deflected wall staple if the girl hadn't kicked it away. He thanks her for saving him from certain impalement, and she shoots a blast of PK Fire at the Masked Man.
Oh, ho-ho... music with heavy/loud basslines is so good to listen to when doing fight scenes (in my opinion). The whole time I drew this page I blasted "Azrael - And a Bottle of Rum". (I suggest giving it a listen if you like techno and loud bass ♥)