Mother 3: Symphony: CH1 P23 - Frozen
This image has been resized for your convenience.
Click on it to view the full size version.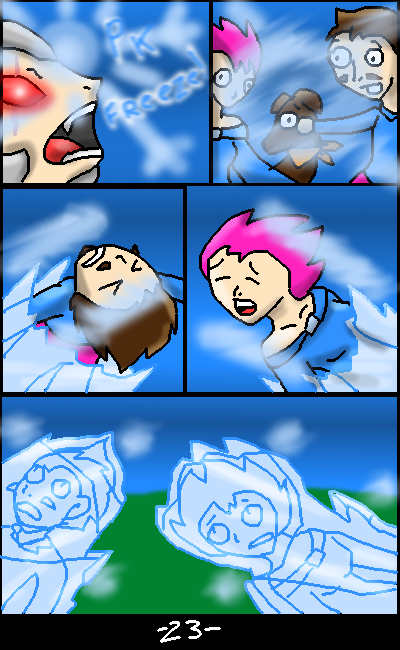 m3symph - #23
The Masked Man, losing himself like never before, fires a blast of PK Freeze at Lucas's friends.
Duster and Kumatora are hit, and the blast freezes them solid.
~~~
I WAS FROZEN TODAY. (Sorry, I had to.)
And yes, I've decided to start naming pages now.