Mother 3: Symphony: Ch1 P24 - Just You and Me Now
This image has been resized for your convenience.
Click on it to view the full size version.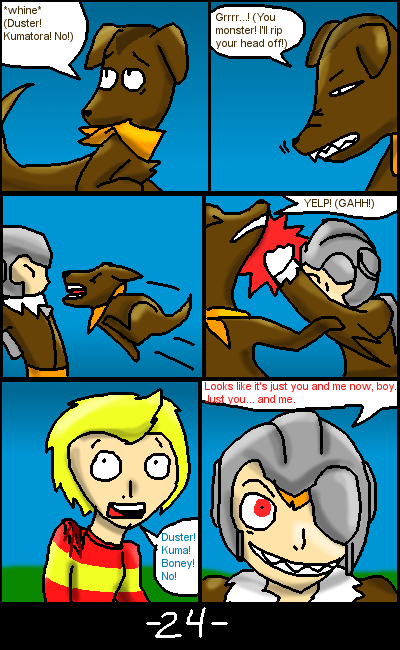 m3symph - #24
The brown dog, who managed to not get hit by the PK Freeze, is infuriated by the Masked Man's actions, and attacks. But the Masked Man just sends him flying with a punch.
Looks like it's just you and the Masked Man, Lucas.
~~~~
Meh, I have nothing witty or stupid to say about this page.