Mother 3: Symphony: Ch1 P25 - It Can't Be
This image has been resized for your convenience.
Click on it to view the full size version.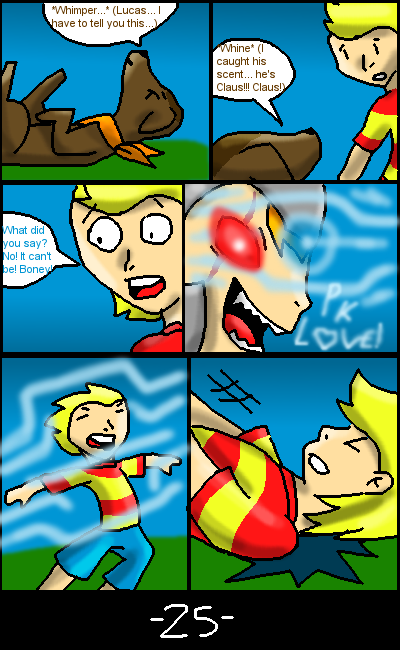 m3symph - #25
Boney had caught a scent from the Masked Man...
After telling Lucas about it... Lucas is shocked.
~~~~
Ooh! Getting intense I think! ♥
I also rocked out to Skillet while drawing this. Skillet = one of the best rock bands ever.