Mother 3: Symphony: Ch1 P27 - Voices
This image has been resized for your convenience.
Click on it to view the full size version.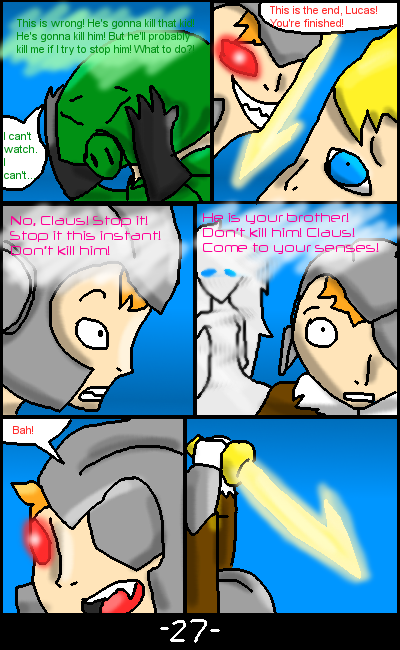 m3symph - #27
Laurah is terrified, something in her mind screaming out just how wrong this whole scene is.
The Masked Man is about to plunge his blade through Lucas's heart, but before he can deal the killing blow, a voice in his head tells him to stop, causing him to hesitate. But, he just disregards it and prepares to strike again.
~~~~~
Hmmm.... meh, nothing to say about this page. Although I think I got the look of "OHDEARGODIMGONNADIE" in Lucas's eye on panel 2... I think I'm good with facial expressions...