MB Shattered Reality: CH1 P4 - What happened to Onett?!
This image has been resized for your convenience.
Click on it to view the full size version.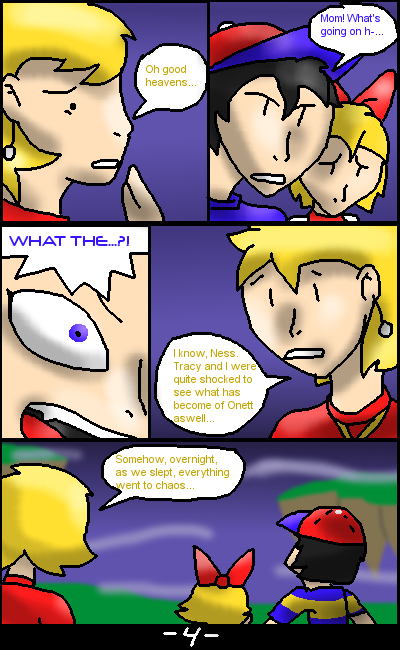 mbshatter - #05
Ness heads out the door, where his mother is. Ness gets the shock of this life when he sees just what this terrible thing is that Tracy told him about.
Somehow, overnight, as Onett slept, the town was thrown into chaos...
----------
DISCORD!!! GET OUT OF EAGLELAND!
lol nah, Discord is not responsible for the chaos (this is Mother, not My Little Pony).
No I'm not spoiling who the villain is! You gotta wait and find out! I will tell you that it's not Giygas or Porky, though. But thats all.