Mother 3: Symphony: CH1 P35 - Fade to Black
This image has been resized for your convenience.
Click on it to view the full size version.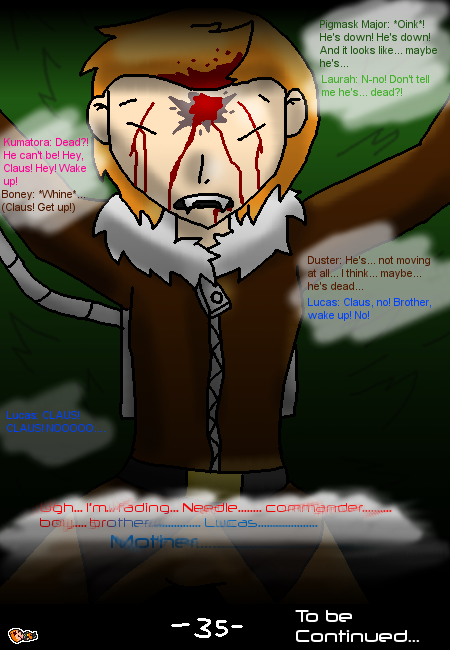 m3symph - #35
Claus, wounded, slips into unconsciousness as everyone around thinks him to be dead. As he fades, his dwindling thoughts turn away from the Pork Army and the Needle, and turn towards his family, just briefly, before his mind falls silent.
-END OF CHAPTER 1-
Finally getting back to making comics after stagnating for a while.