Mother 3: Symphony: Chapter 2 Splash Page
This image has been resized for your convenience.
Click on it to view the full size version.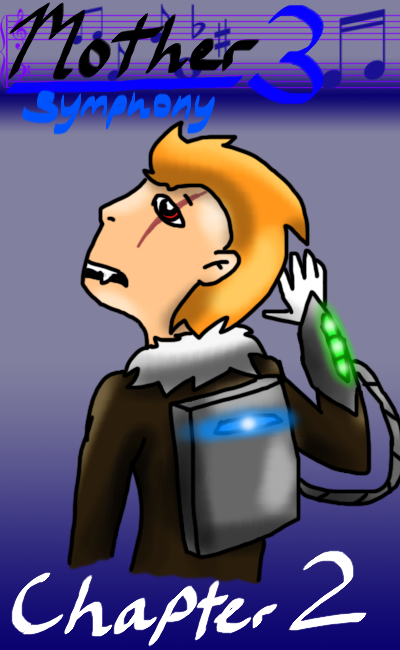 m3symph - #36
Chapter 2! It's about time! (* Merkie groans because her work on this comic is nowhere near complete *)
Nothing much to say here. Except that the coloring looks so much cleaner than Chapter 1's splash page.