Twins, but Opposites
This image has been resized for your convenience.
Click on it to view the full size version.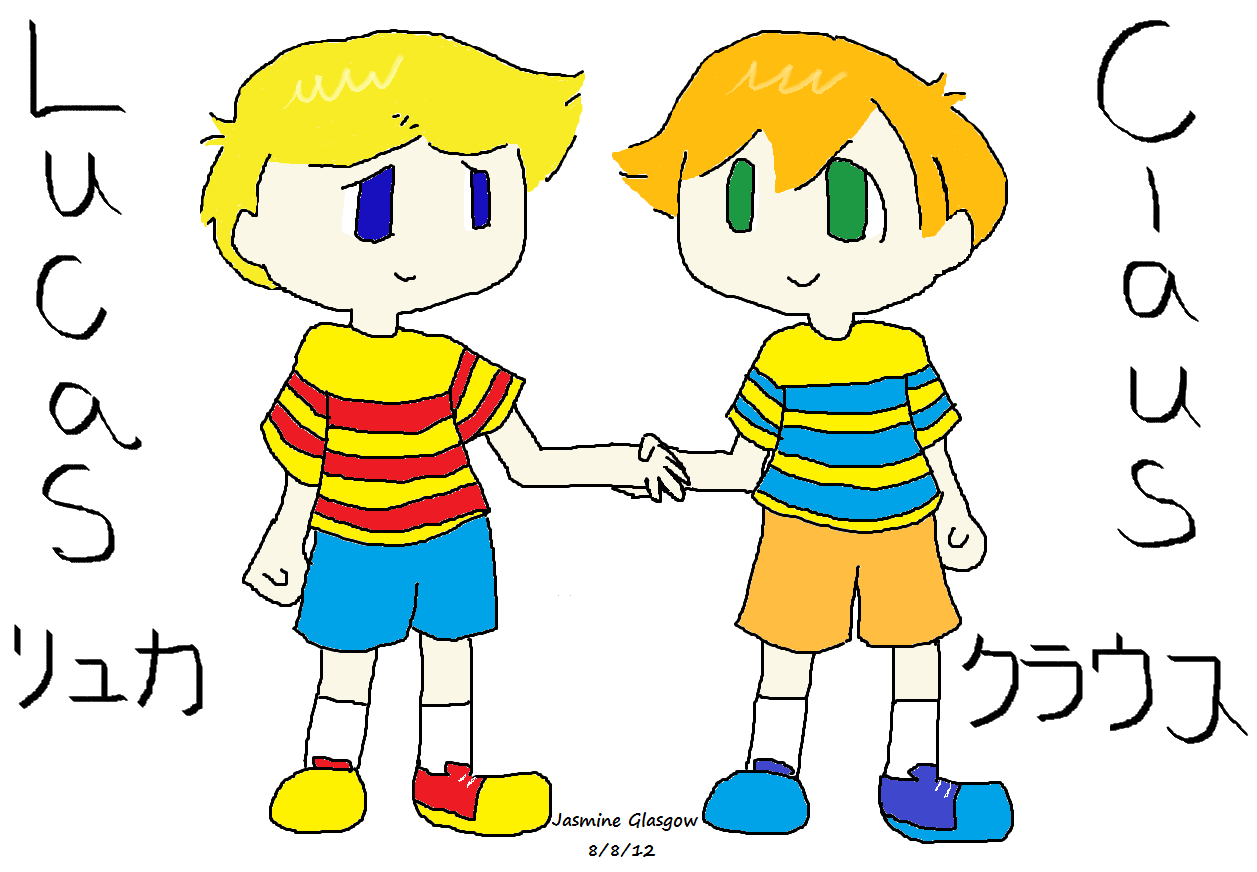 Messing around with Paint again :) I like how this one turned out, actually. For some reason, I kept writing Claus's name (in English and Japanese) bigger than Lucas's. I fixed that though.