Mother 3: Symphony - CH2 P5 - Eavesdropping
This image has been resized for your convenience.
Click on it to view the full size version.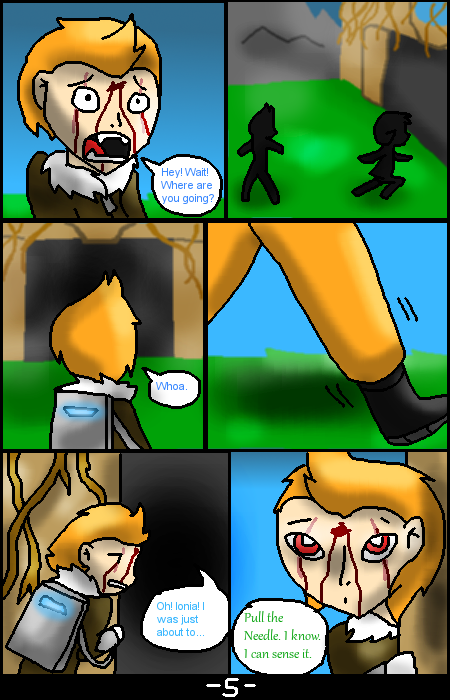 m3symph - #41
Claus follows the one who healed him to the entrance of a temple and starts listening in on a conversation about a Needle...
----
First page in a while, I've been having a huge fan comic dry spell.
Also, guess who can't draw backgrounds! MERKIE CAN'T DRAW BACKGROUNDS!!!