Ninten's (Long) Nap
This image has been resized for your convenience.
Click on it to view the full size version.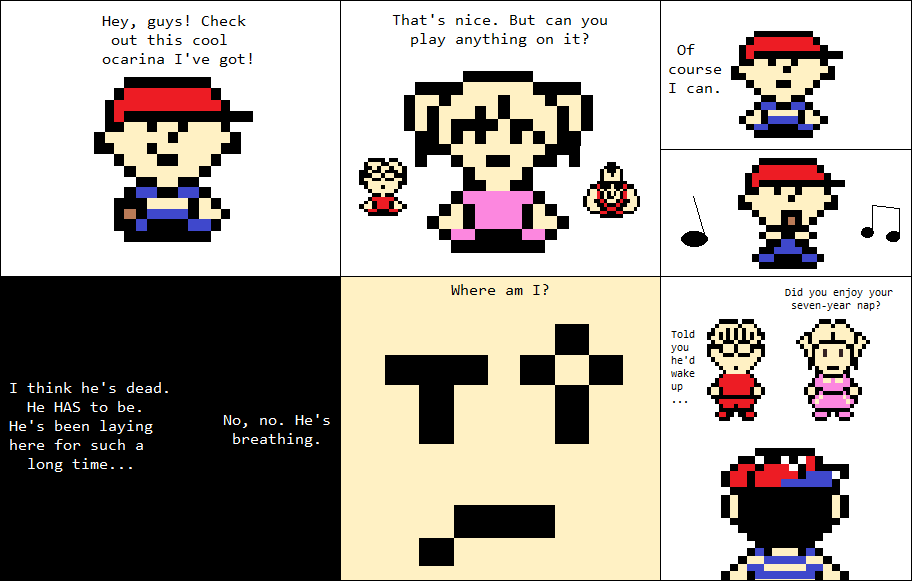 It's a reference to LoZ: Ocarina of Time. I messed around with the chosen four from EarthBound to make Ana, Lloyd, and Ninten taller. I couldn't turn Poo into Teddy no matter how many times I tried. I have four ocarinas, myself!