Are You Gonna Eat That?
This image has been resized for your convenience.
Click on it to view the full size version.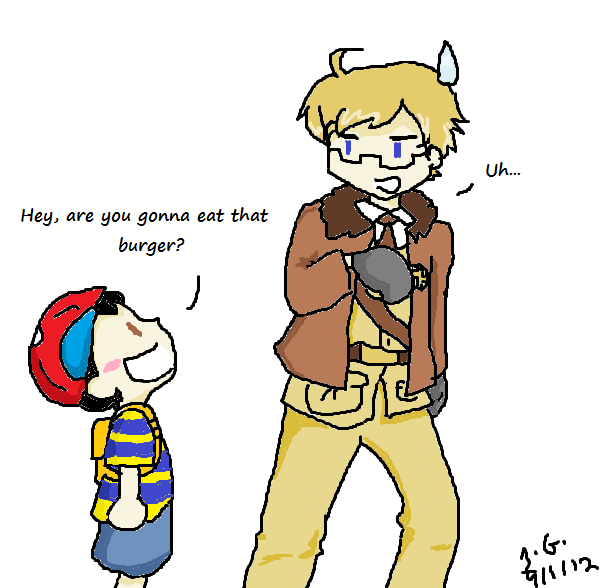 America's (Hetalia) supposed to be holding a burger, buuuut you can only see the bun...Oh well.
I experimented with shading again. It turned out okay, but I still need to work on it...