16 Melodies in 16 Bits
This image has been resized for your convenience.
Click on it to view the full size version.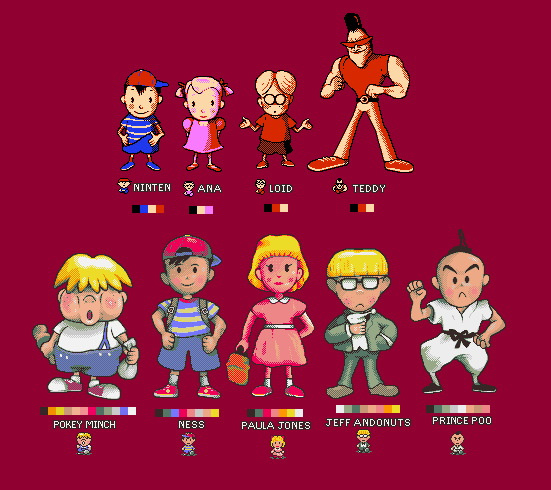 Each of the main characters from the NES Earth Bound, and the Chosen Four from the SNES Earthbound (and Pokey.) Each character is directly based off of their clay models and use only their in-game colors...with the exception of Ana; I cheated and added red to her colors.