MotherBound Shattered Reality: CH1 P7 - Get Ready
This image has been resized for your convenience.
Click on it to view the full size version.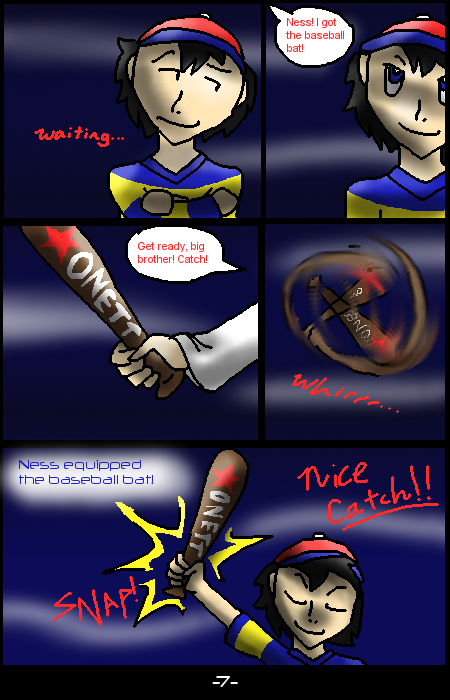 mbshatter - #08
Tracy tosses Ness his baseball bat.
Ness is now equipped with his weapon of choice.
~~~~~~~
Okay, I'm trying to get this comic off the ground soon here... I really need to put more work into it.