MBSR CH1 P5 - Attacked by One's Own Weapon
This image has been resized for your convenience.
Click on it to view the full size version.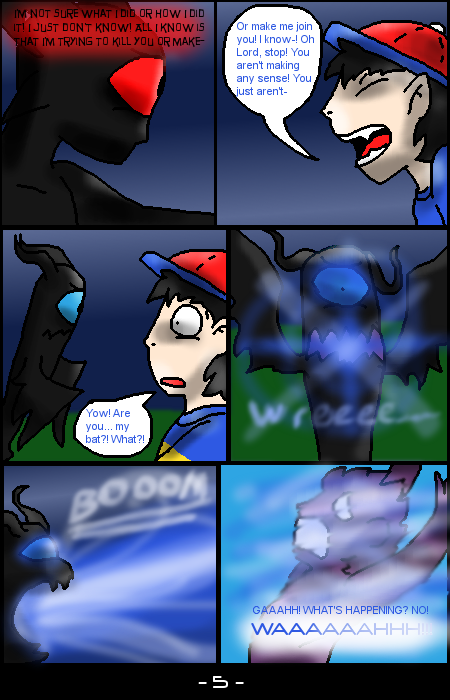 mbshatter - #15
The monster continues to say more things that Ness can't make sense of, when suddenly...
Ness's bat has transformed into a monster itself, and it attacks Ness with a blast of raw energy...
----
(Well, you know you're having a bad day when crap like this happens.)