Mother 3 - Page 21
This image has been resized for your convenience.
Click on it to view the full size version.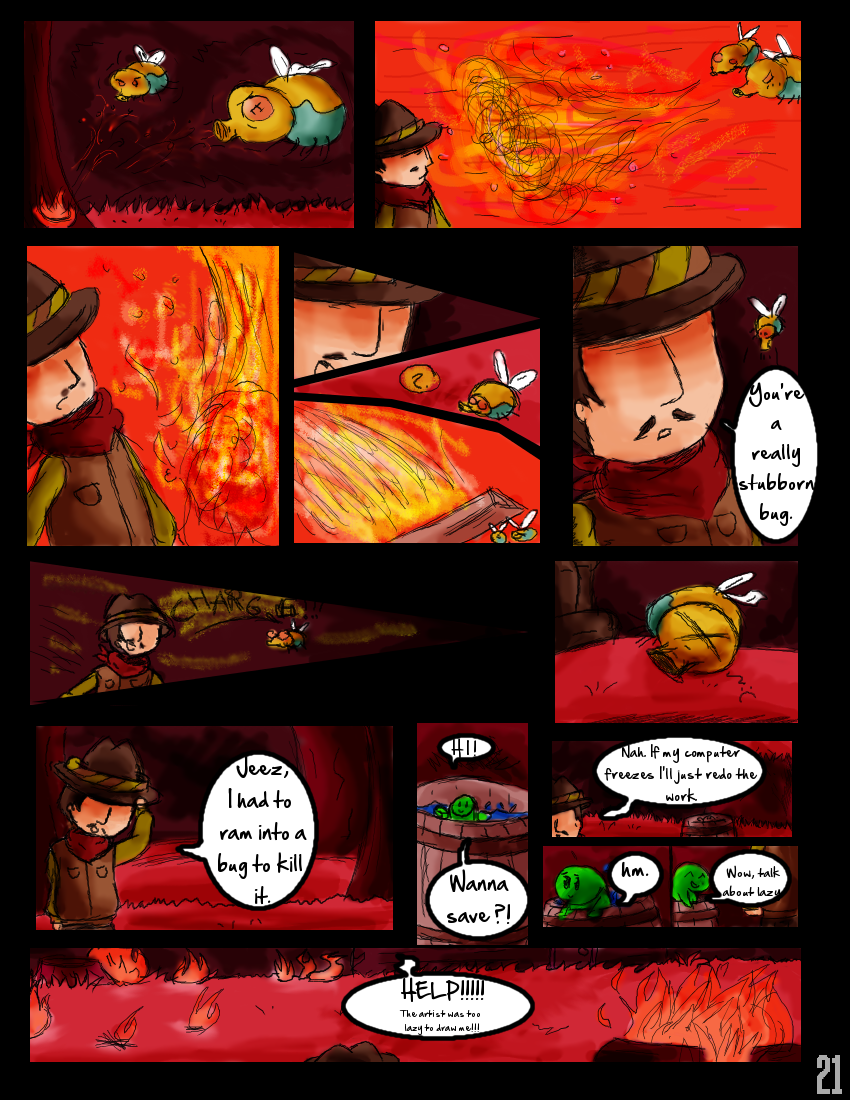 sfpork - #21
At this point I had just gotten a new tablet to use for drawing. I apologize for artistic inconsistencies but I can safely say that this will be the style used for the rest of the comic.