Mother 3: Symphony: CH2 P18 - PK Love Omega
This image has been resized for your convenience.
Click on it to view the full size version.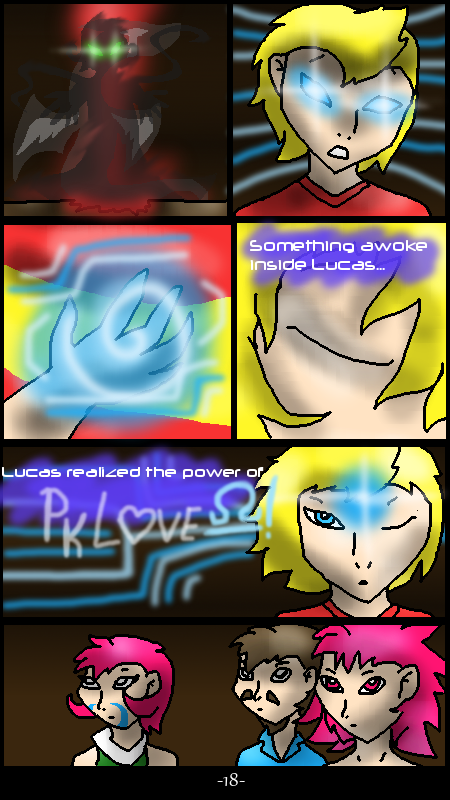 m3symph - #54
As the red smoke fades, so do the silhouettes of Ionia's ancestor and the dragon. However, the psychic light in Lucas's eyes does not fade.
Lucas realizes the power welling up inside as a new PSI Power.
Lucas has realized the power of PK Love Omega.
-------
(If you didn't notice, I've enlarged the page size somewhat again.)