MOTH321OAD 2014
This image has been resized for your convenience.
Click on it to view the full size version.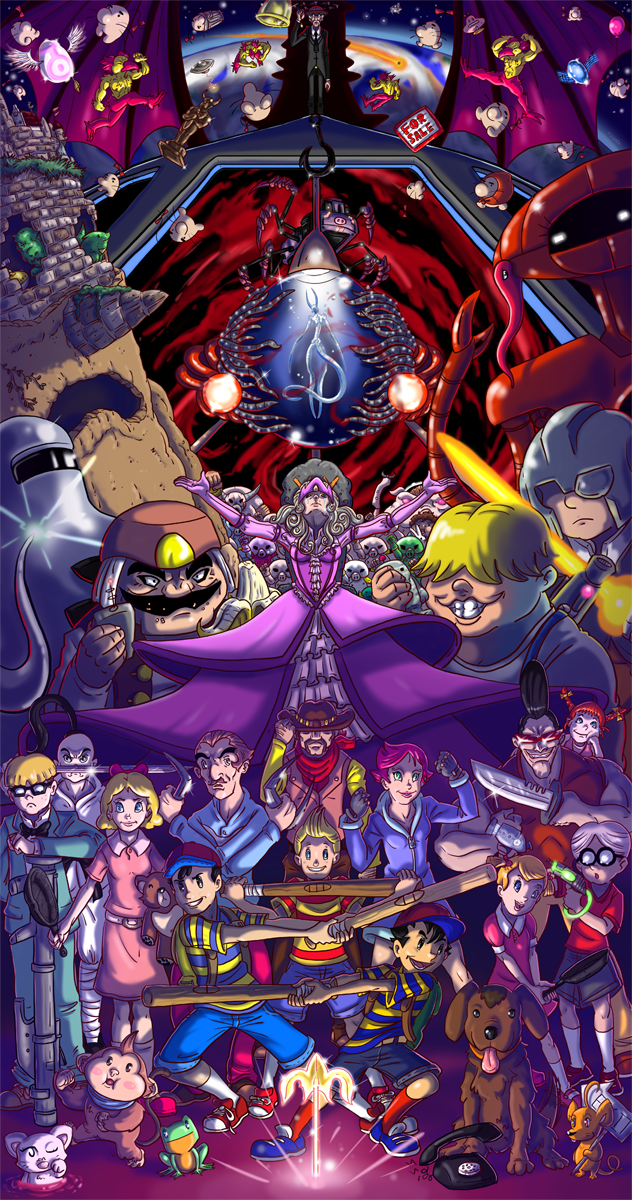 In 2006 I drew a thing called 'Moth321oad' (Motherload) that I wasn't very happy with (still here on Starmen.net) Recently I've replayed Mother 1 (GBA) and Mother 3 using the English patches by Tomato and the other fine people in the Mother community and put together a 2014 version of Moth321oad that better captures the vision I had.
*Also Special Thanks! I used a snippet from Shorted Porigon's 'Eight Melodies' sheet music