Handsome Tom: creepy little fella'
This image has been resized for your convenience.
Click on it to view the full size version.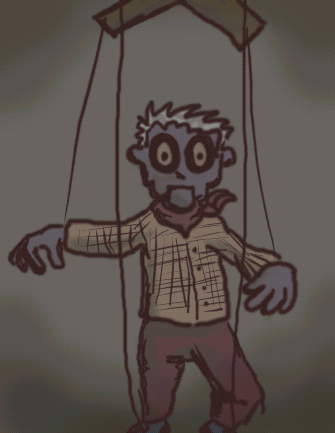 Another experiment in subdued colours, it's Threed's Handsome Tom, out (or being taken out?) on an evening prowl. For the record, I find that Handsome Tom is infinitly more interesting to colour than his counterpart, Smilin' Sam. I mean, who MAKES a purple-skinned dummy?... Now THAT'S creepy.