French Kiss of Death
This image has been resized for your convenience.
Click on it to view the full size version.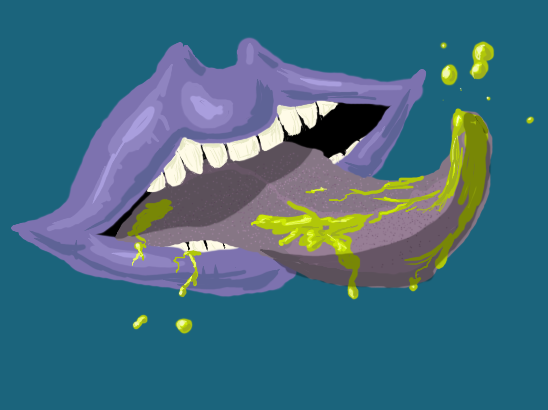 Another one of those enemies I previously just wasn't sure how I could tackle and make interesting. However, I think I may have plagarized the idea from someone around the site for the greenish drool stuff (not sure WHO though, if anyone... maybe it was such a great idea I figure it MUST have been someone else's...). :/ The tastebuds texture was a last minute addition, but I thought it really helped the picture overall in the end.