Prologue - Page 2: The Shadow from Above
This image has been resized for your convenience.
Click on it to view the full size version.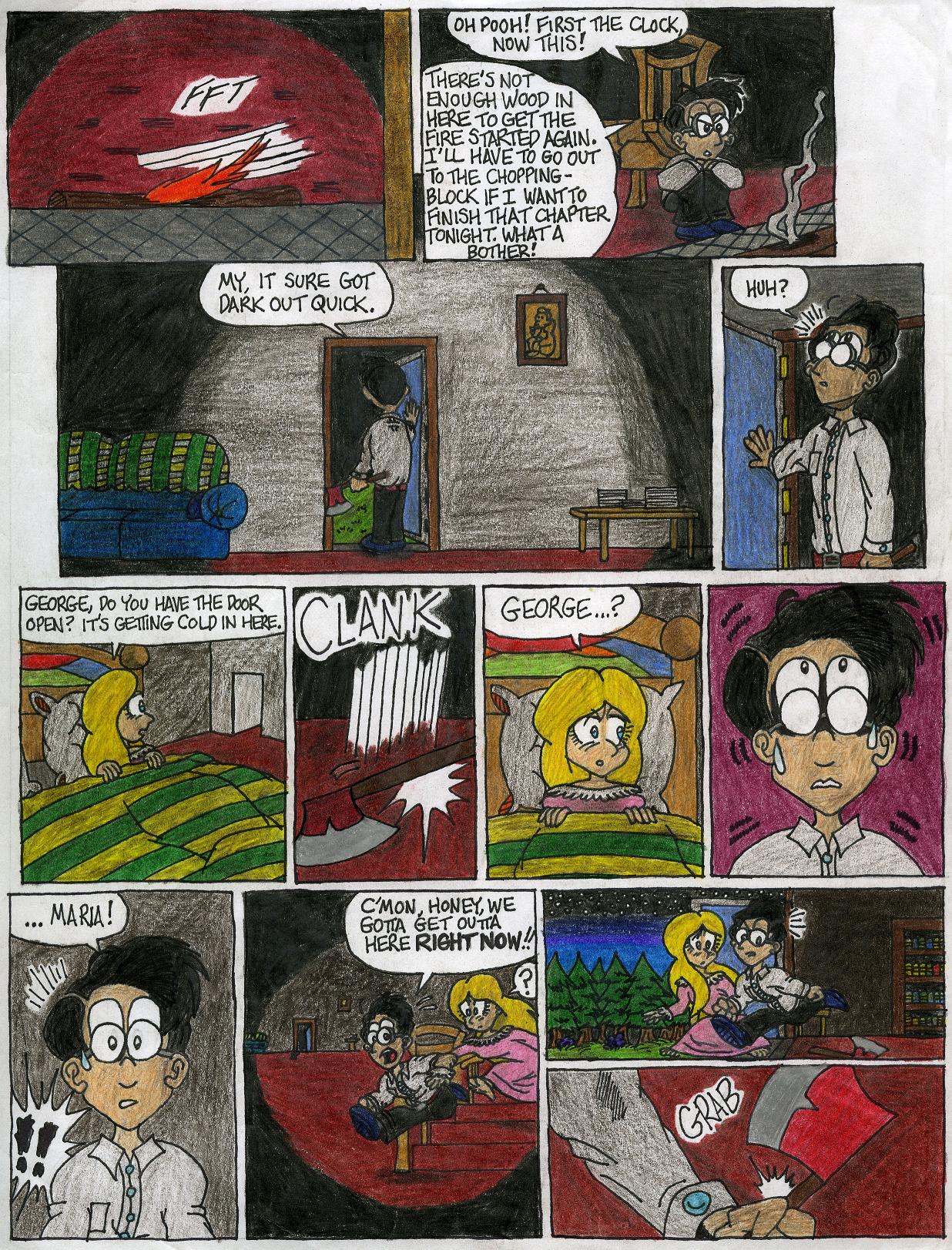 kenisu - #02
This whole bit with George using British dialect ("oh pooh"
, "what a bother")... I'm not too familiar with the EXACT way people spoke back in 1906, but I knew it was more proper and people had much more respect for others and their elders than today, so I subsituted the only proper dialect I'm anywhere near familiar with. You'll see more of this "British" dialect later on in the prologue.
By the way, the game simply states that all this happened in the "beginning of the 1900's", not a specific year. I only chose 1906 because it IS stated that George returned two years later - in this case, that would be 1908 - and EarthBound Zero states that when the game, which IS officially stated to take place in 1988, begins, it is 80 years after George and Maria's time. So in case you were wondering, there is indeed a method to my madness.