"Whose Hat is This?" coloring book, pgs. 3 & 4
This image has been resized for your convenience.
Click on it to view the full size version.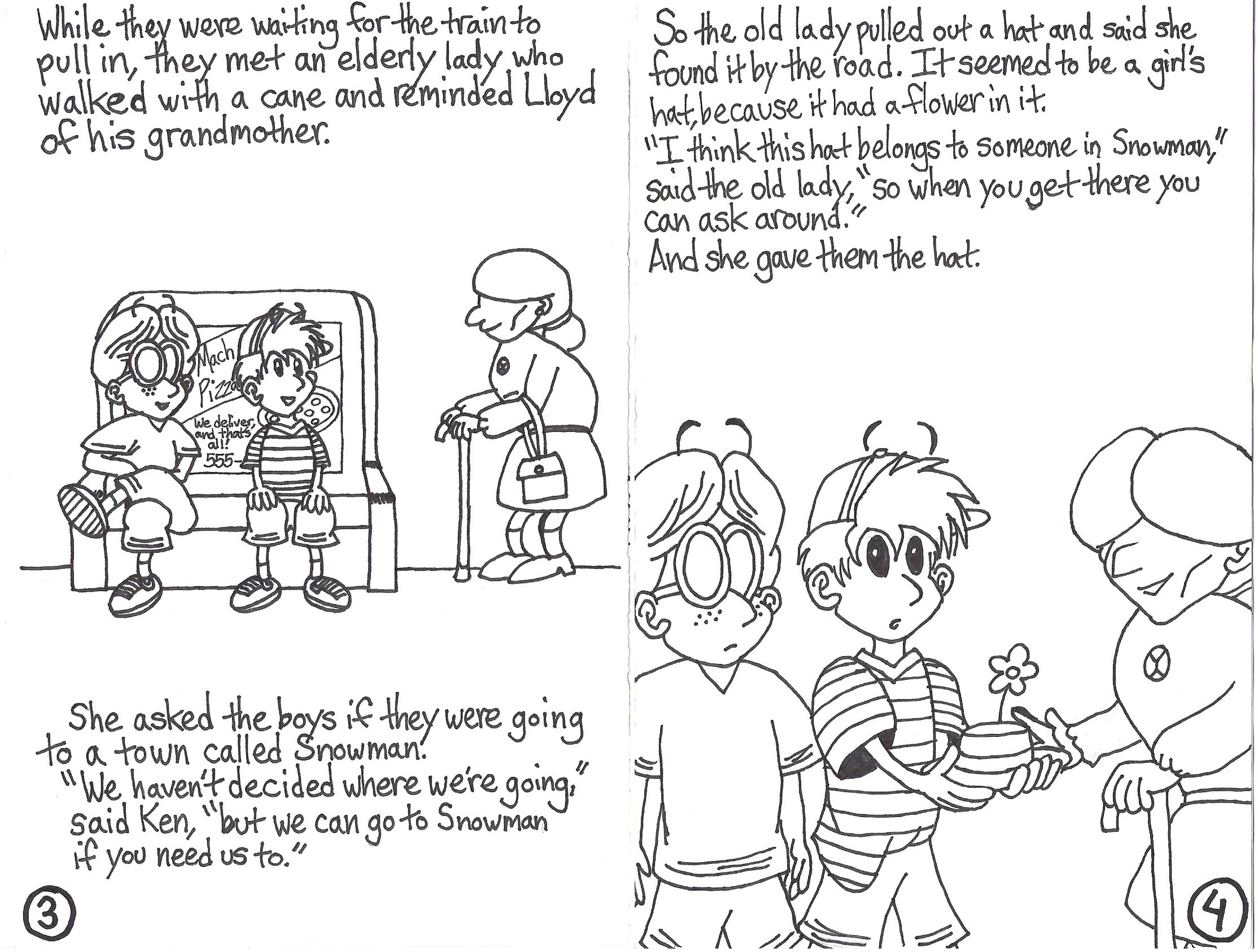 whohat - #03
I love putting little nuances and inside jokes into my art. Here, on page 3, the bench the two boys are sitting on has an advertisement for Mach Pizza ("We deliver, and that's all!"). Of course, if you want to nitpick, that's a reference to Mother 2, but... hey, Mother is Mother.
Also, notice how quick Ke- err, Ninten is to agree to go to Snowman. I bet he's a good little boy who helps old ladies like her across the street. He's really got that "stand-up leadership" thing going for him.