"Whose Hat is This?" coloring book, pgs. 9 & 10
This image has been resized for your convenience.
Click on it to view the full size version.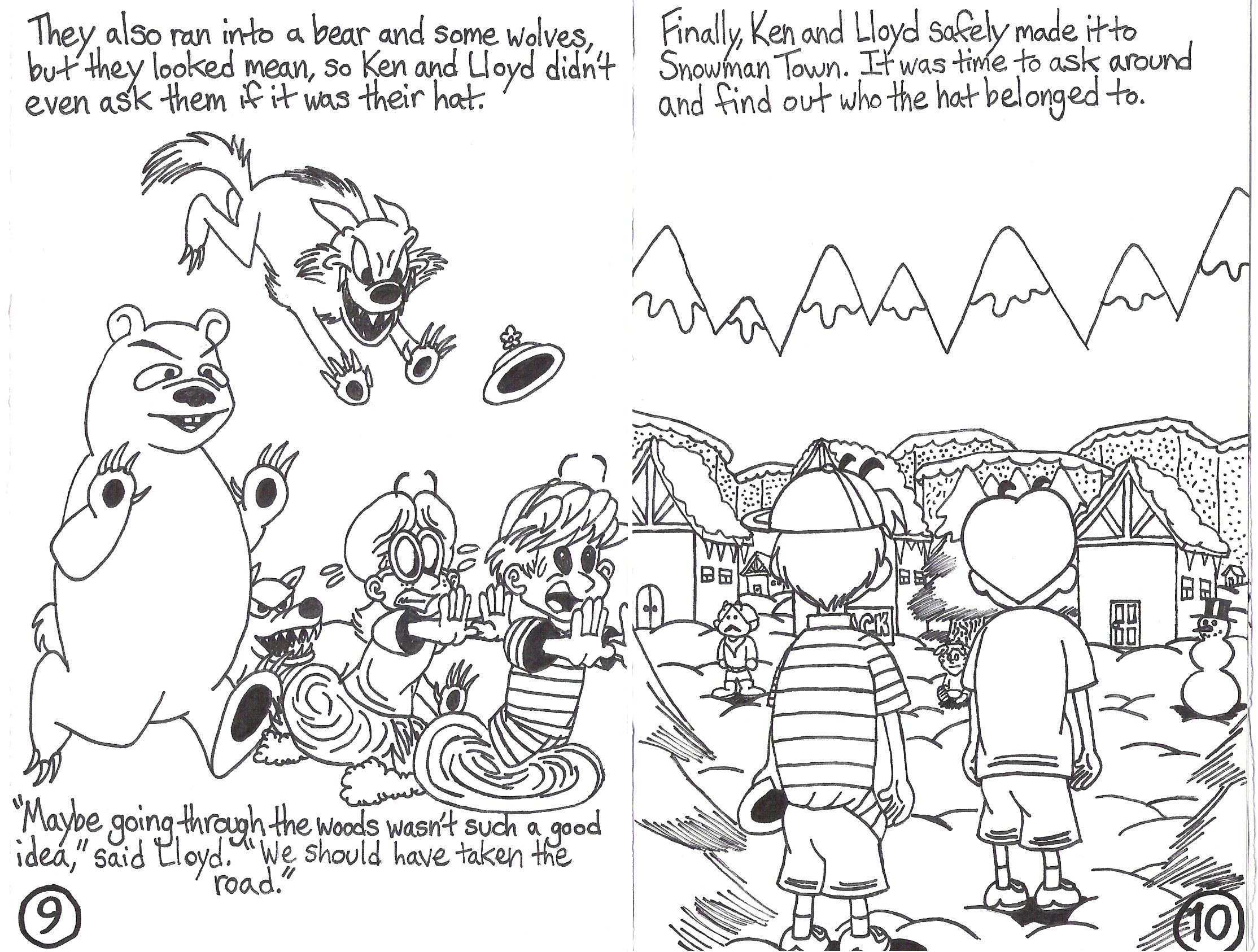 whohat - #06
Okay, so Page 8 was nothing compared to Page 9. It IS a little disturbing to see a couple of little kids chased down by a bunch of savage carnivores, but then again, in the Bible, Elijah (or Elisha... one o' thems) turned 42 she-bears on a group of kids because they called him Baldy.
As for Page 10, I tried to recreate the landscape directly from the game as you enter Snowman, right down to the position of the NPCs. However, I added a snowman (because... well, if the place is called Snowman, you need a snowman!!). Those structures in the near distance that look like cake or gingerbread... those are the low-hanging cliffs that overlook the town.
PERFECT 10! The score will say 1.10, but it's actually 10.