Forever and ever....
This image has been resized for your convenience.
Click on it to view the full size version.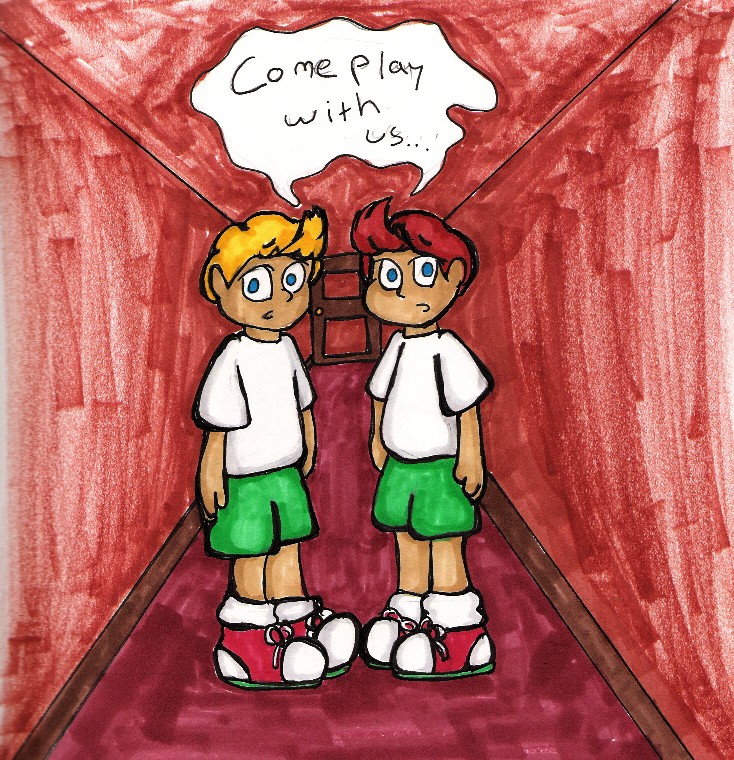 lol the shining
so this is a totally crappy picture I made after this idea popped into my head. I'm sure somebody has already beaten me to the punch but oh well. Lucas and Claus are kind of an amalgamation of their N64 and GBA designs, and my brown markers decided they were going to die halfway through coloring.