Prologue - Page 16: Constant Vigilance!
This image has been resized for your convenience.
Click on it to view the full size version.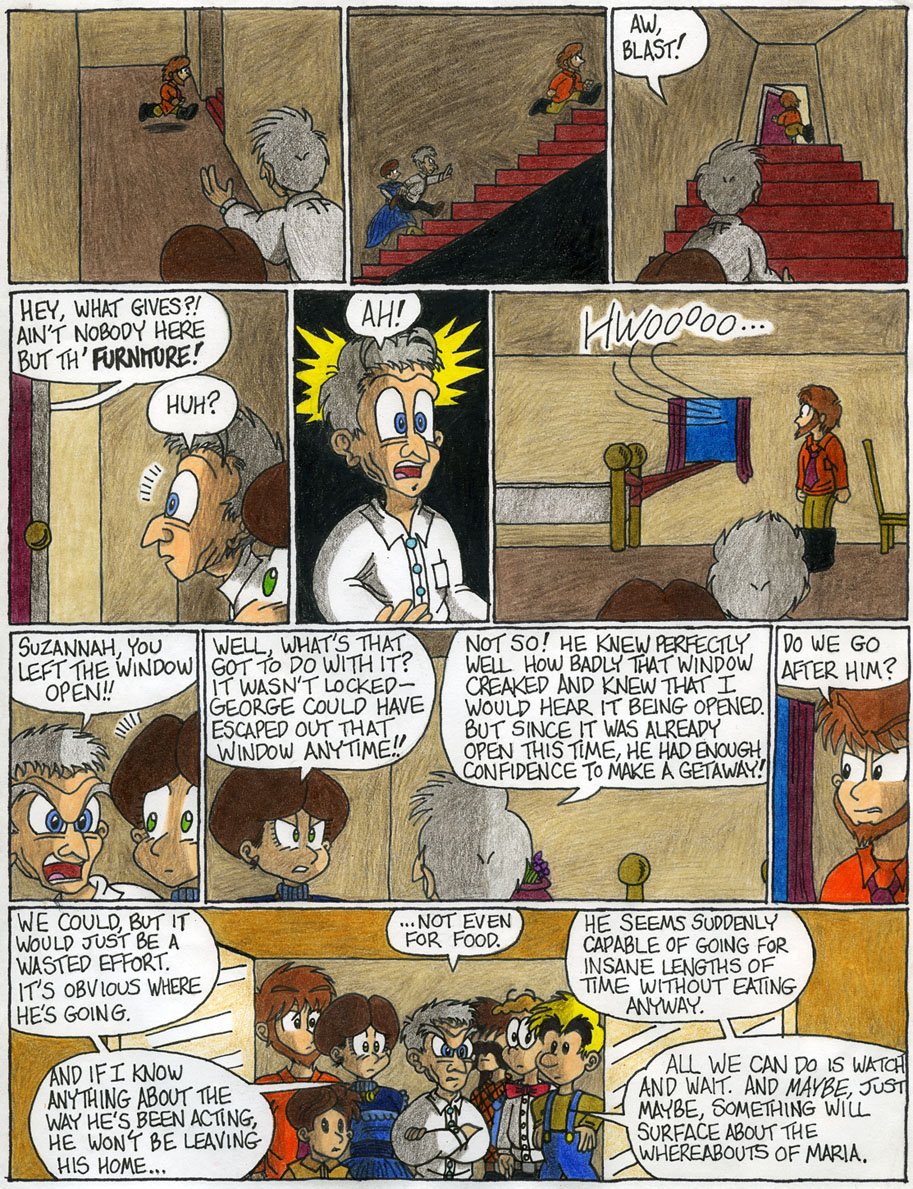 kenisu - #16
Trying to explain some of the WHYs and HOWs of a story tends to get a little hokey and unbelievable in my case. Just bear with me and accept it as gospel: James WOULD have heard that window opening (even if he were asleep... or tending to his crops... or in town...).
I was so half-tempted to have James bark "Constant Vigilance!!!" after his "I would hear the window being opened" line :)