Prologue - Page 17: Town Anxiety
This image has been resized for your convenience.
Click on it to view the full size version.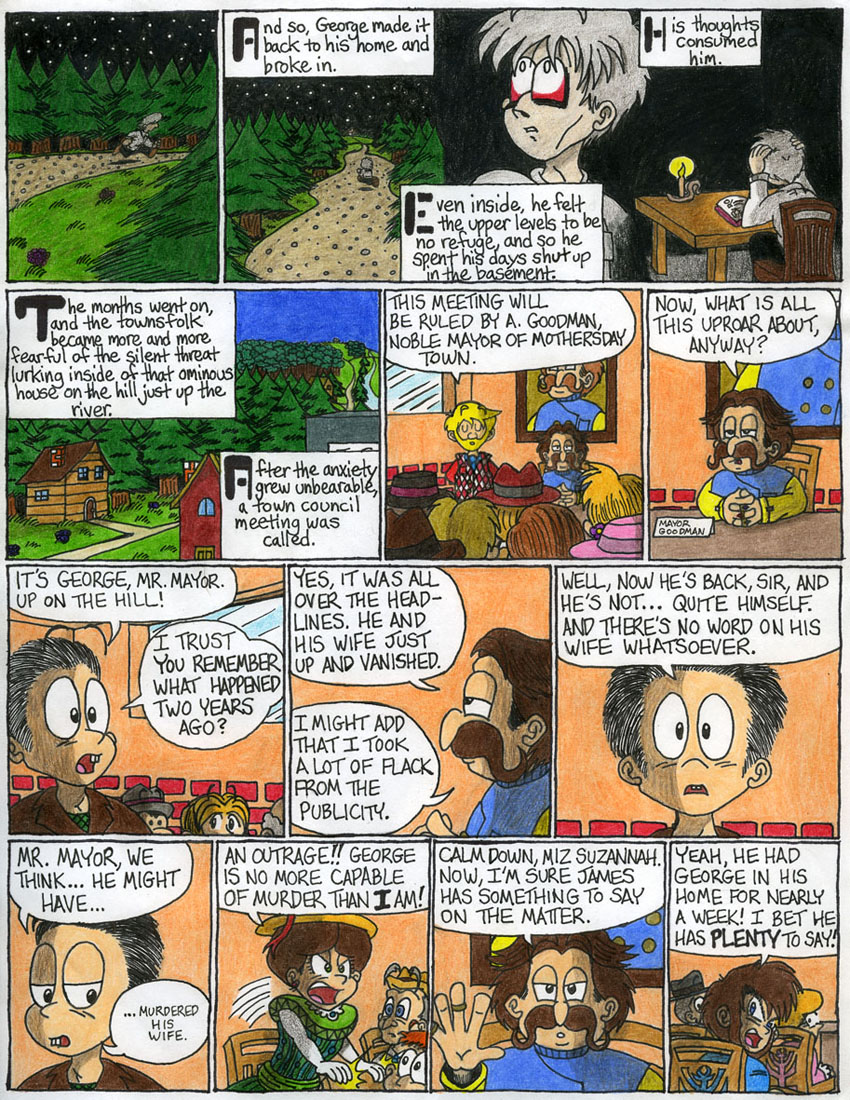 kenisu - #17
Ever since I finished EB Zero back in 2000, whenever I imagined George poring over his notes, I pictured him sitting at a scanty table in a dark, dank basement scene. It feels soooo nice to be able to put these long-time mental images on paper.
Also, I was originally going to color the mayor's over-vest red, but then when I looked at the next-to-last panel (where he's silencing Suzannah), I realized that I made him look awfully Russian, so instead, I colored his vest blue. And speaking of Suzannah, I think I may have made yet another historical oopsie here: back in those days, women had very few privileges, so what are several women doing at a TOWN COUNCIL MEETING? Of course, from the very beginning, I knew I wanted the characters to have some sort of audience with the mayor to discuss the situation with George, but originally it was supposed to be a small enclosed meeting with her, James, a FEW involved townsfolk, and the mayor; but eventually it evolved into a full-out town council meeting.
At any rate, I needed Suzannah present to be able to move the story forward. So I fudged a little.