Prologue - Page 22: The Sentence is Passed
This image has been resized for your convenience.
Click on it to view the full size version.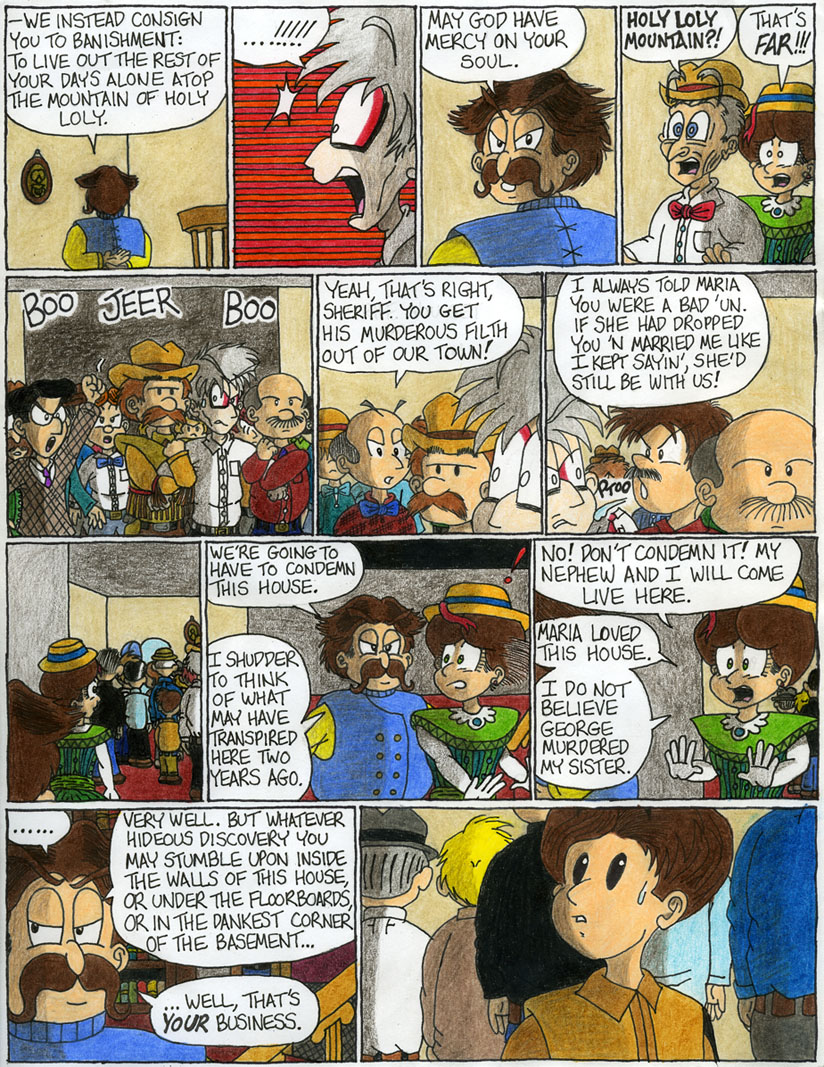 kenisu - #22
This is one of those times when I kinda wish I had gone with the EB Zero town/area names instead of the names from MOTHER. "Holy Loly Mountain" sounds just plain silly, and doesn't convey the sense of horror and majesty that "Mt. Itoi" does.