Ness uses BASH!
This image has been resized for your convenience.
Click on it to view the full size version.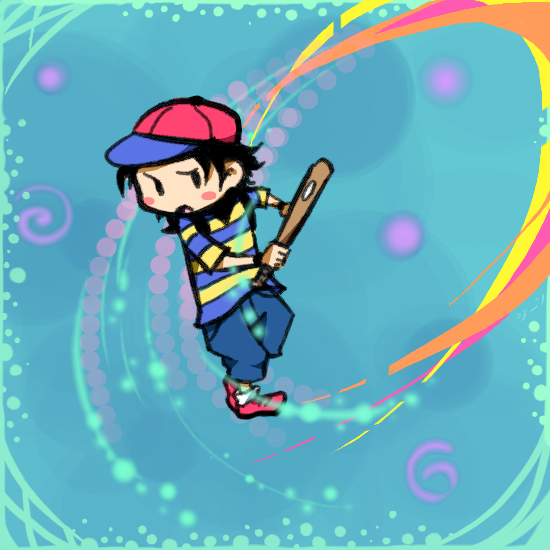 Of all things, I drew this while RPing South Park characters with a friend.
I had a lot of fun with the background. Hopefully I'll do Mother fanart a little bit more often.