Chapter 1 - Page 37: Ninten Takes Responsibility
This image has been resized for your convenience.
Click on it to view the full size version.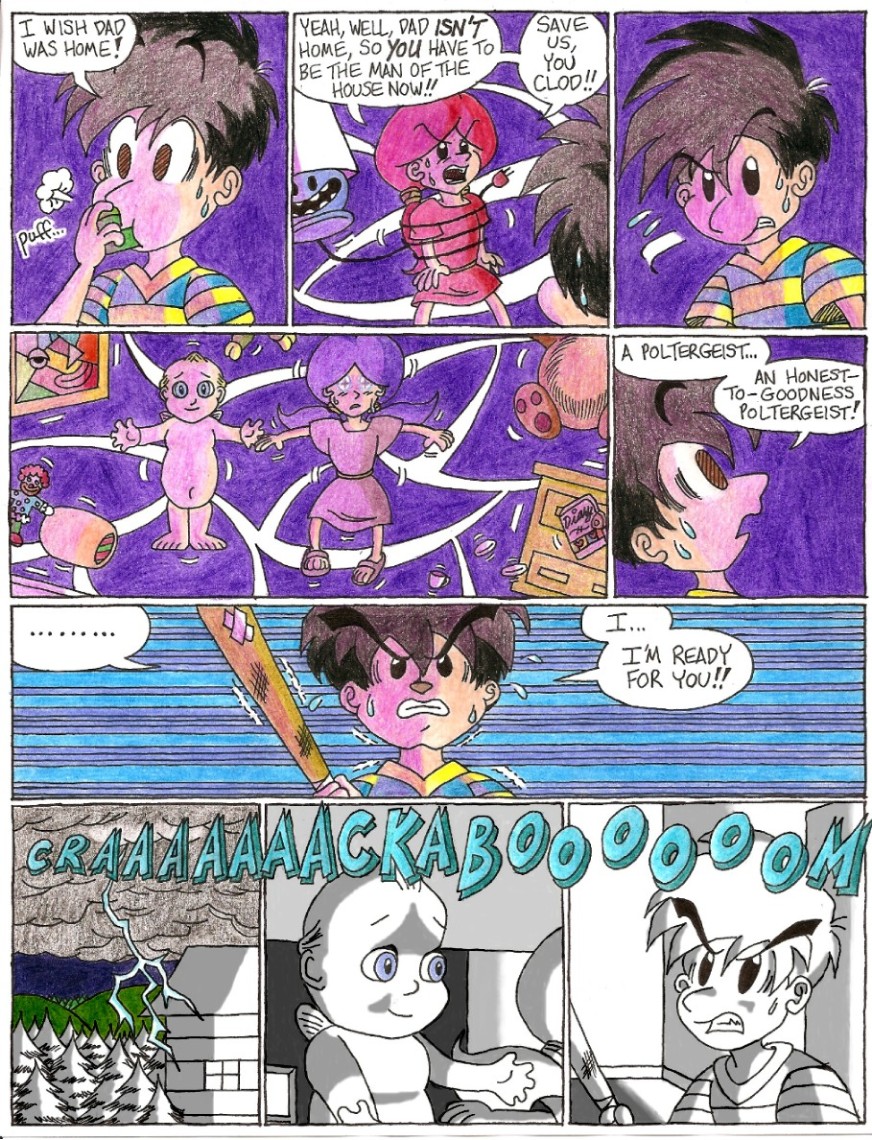 kenisu - #37
It wasn't until I started this page when I realized that the Tattered Bat Ninten's been carrying around is in his hand in some panels... and not there in others. The first time I screwed up was on the last page, when the door slams behind him and Minnie. And here in the first panel, I guessed he just must have... switched it to his left hand so that he could use his inhaler. Yeah.