Bill CosTree
This image has been resized for your convenience.
Click on it to view the full size version.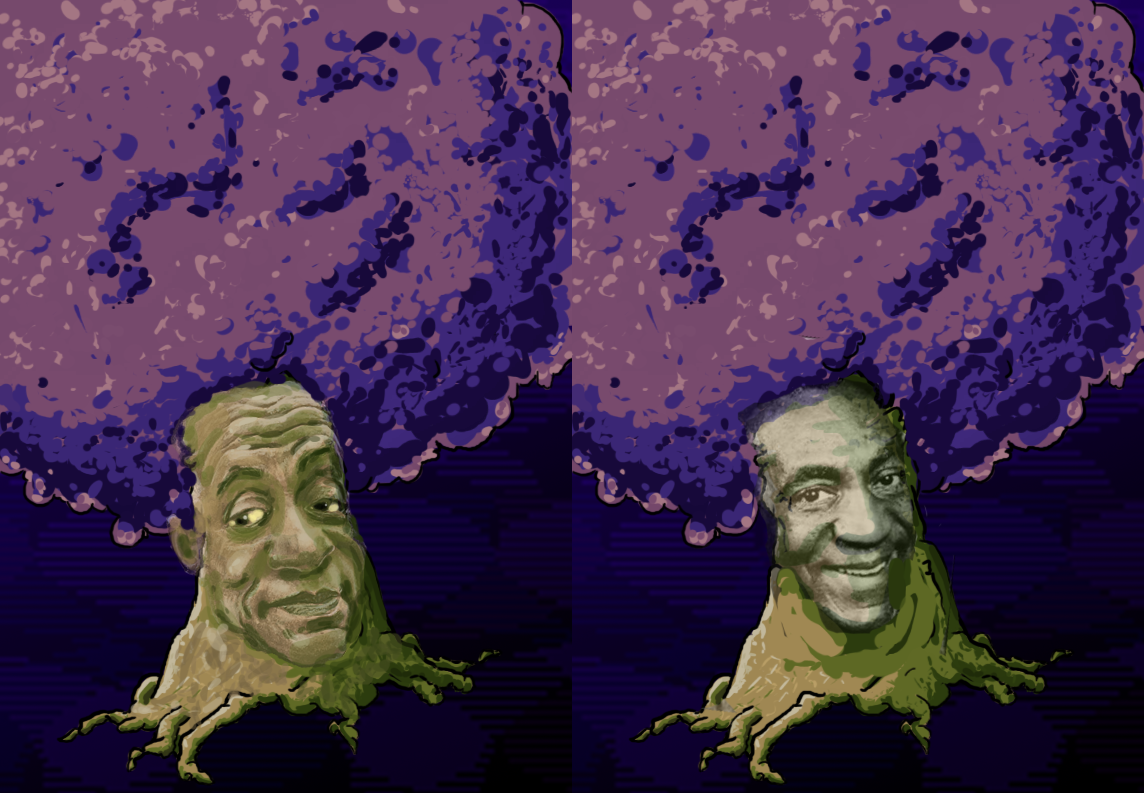 Two for the price of one. Angela had commented on my Hostile Elder Oak picture and said that it looked like Bill Cosby. I couldn't just let such an idea go to waste, now could I?
I swear that some of these joke pictures are the most fun to do.
Both were done with reference of course. http://www.dejarnettedesigns.com/samport/Bill-Cosby.jpg
The one on the left was done AFTER the one on the right, by which time I'd learned a bit about how to make it look better.
Special thanks to Angela for *ahem* planting the seeds for the idea.
PERFECT 10! The score will say 1.10, but it's actually 10.