Chapter 1 - Page 41: Mimmie Snaps Out of It
This image has been resized for your convenience.
Click on it to view the full size version.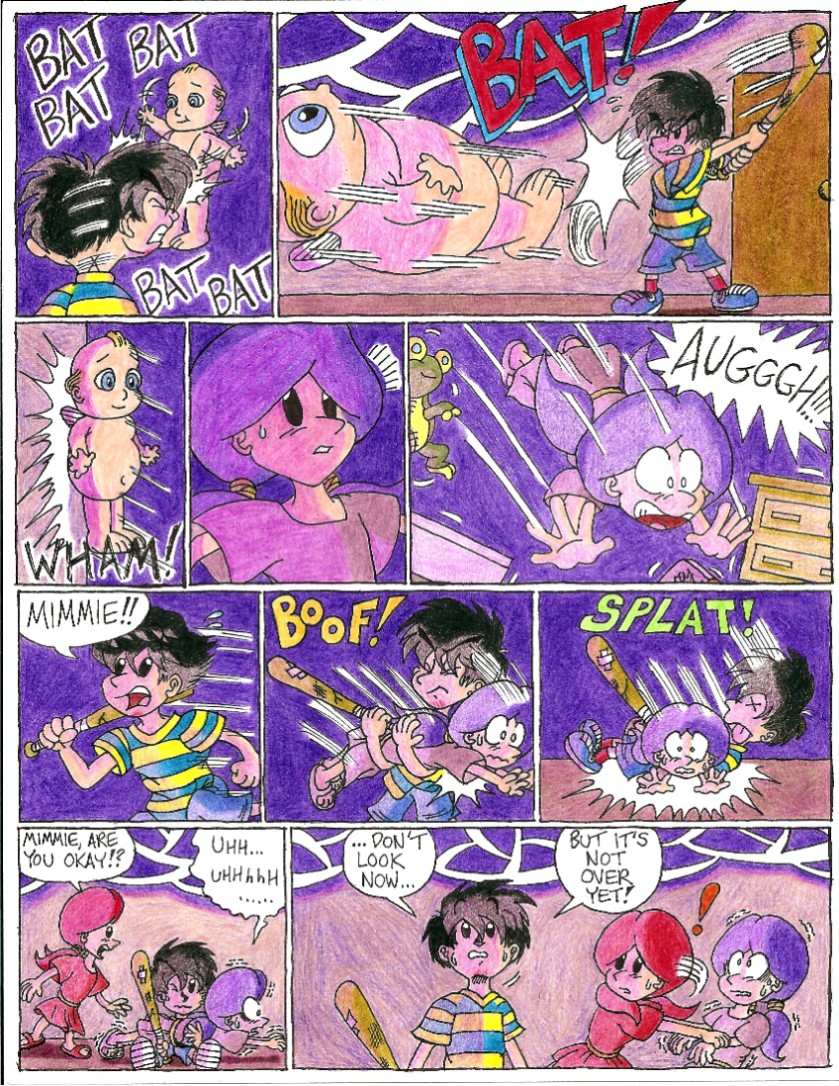 kenisu - #41
It's a sound-effect extravaganza! Except I think I should've gone with "WHUMP!" instead of "BOOF!" when Ninten catches Mimmie. Oh well.