Knights to meet ya'!
This image has been resized for your convenience.
Click on it to view the full size version.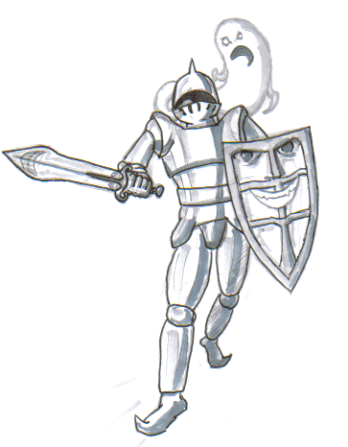 Phantom Knight. I thought this Mother 3 enemy was kind of cool, and had tried to draw it before, but never found I did it justice. Then I thought of its "Phantom Knight" name, thought of putting the ghost in there, and I thought it really came together. I especially like the way the ghost is coming out of the helmet through the hole in the faceguard thing.
This was a pleasure again to do, given my childhood fascination with medieval stuff and swords and sorcery type high fantasy.
Done with pencil, a pen, and "Touch" markers.