OBJECTION!
This image has been resized for your convenience.
Click on it to view the full size version.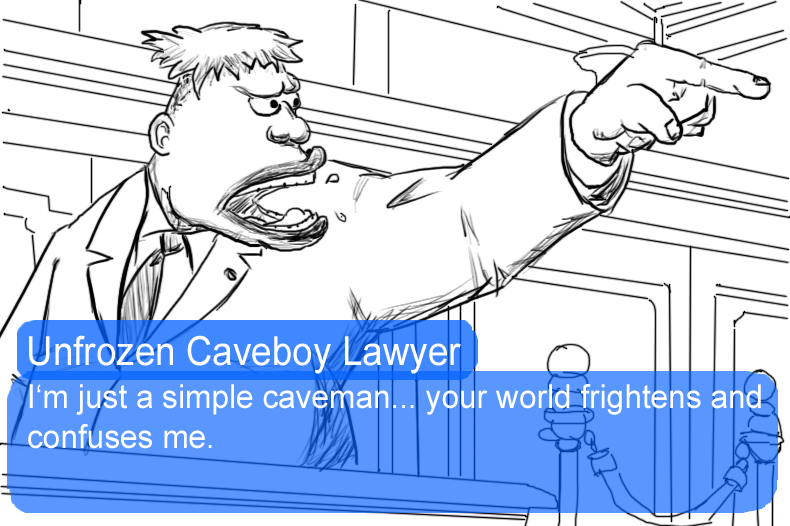 The idea here was Tomato's, from the EB Art Idea Factory topic in the forums. More or less, it's supposed to be a cross of EarthBound's Caveboy from Stonehenge, Saturday Night Live's "Unfrozen Caveman Lawyer" (played by the late Phil Hartman), and Phoenix Wright.
It was made by badly tracing and modifying a Phoenix Wright screenshot.
Tomato's words, which made this possible: "Cave Boy as SNL's Unfrozen Caveman Lawyer, in Phoenix Wright style, but using his usual "I'm just a simple caveman" speech."
PERFECT 10! The score will say 1.10, but it's actually 10.