Giygas (envelope painting)
This image has been resized for your convenience.
Click on it to view the full size version.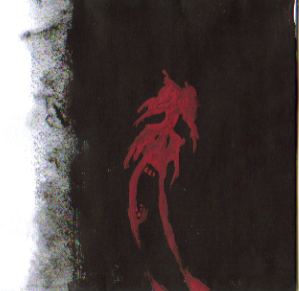 After I'd finished Giygas (painting 2), I had some paint left over, and painted this on an envelope. At the time I submitted this, it wasn't addressed to anyone, though I imagine that may eventually change.
Here, with little leftover paint to work with, I tried to sculpt a bit of definition to lines on Giygas' face.