BLUE BLUE Pumpkin
This image has been resized for your convenience.
Click on it to view the full size version.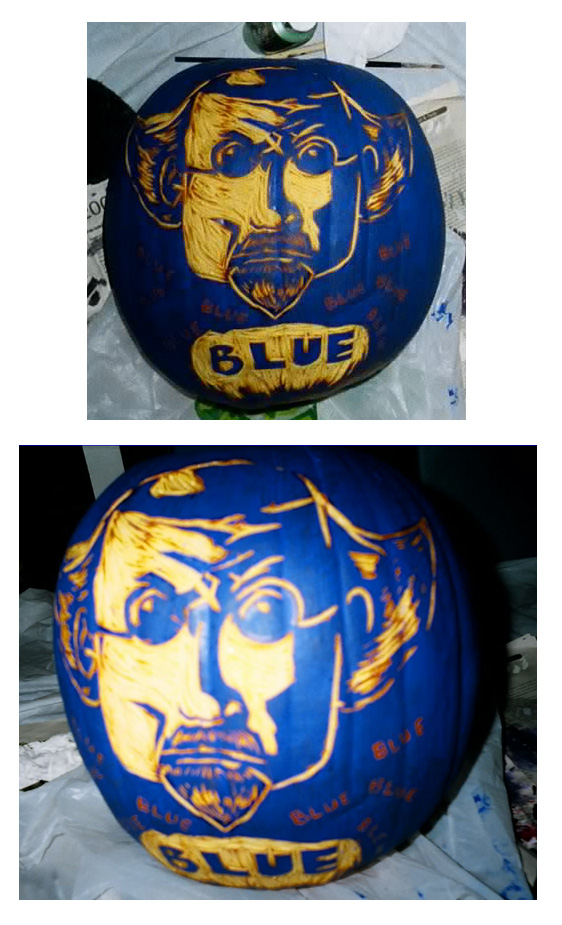 A pumpkin dressed up with blue acrylic paint, and then its surface (and the paint layer) carves with Speedball gougers. This was a bit tougher to do than I'd anticipated, as the paint would sometimes peel around places that were being carved. It was also a bit of a last-minute thing. The photos were taken with a disposable camera (I don't own one otherwise), and they came out blurrier than I would have liked. If you look closely, you can see a "BLEW" carved there as well.