Evil of Threed
This image has been resized for your convenience.
Click on it to view the full size version.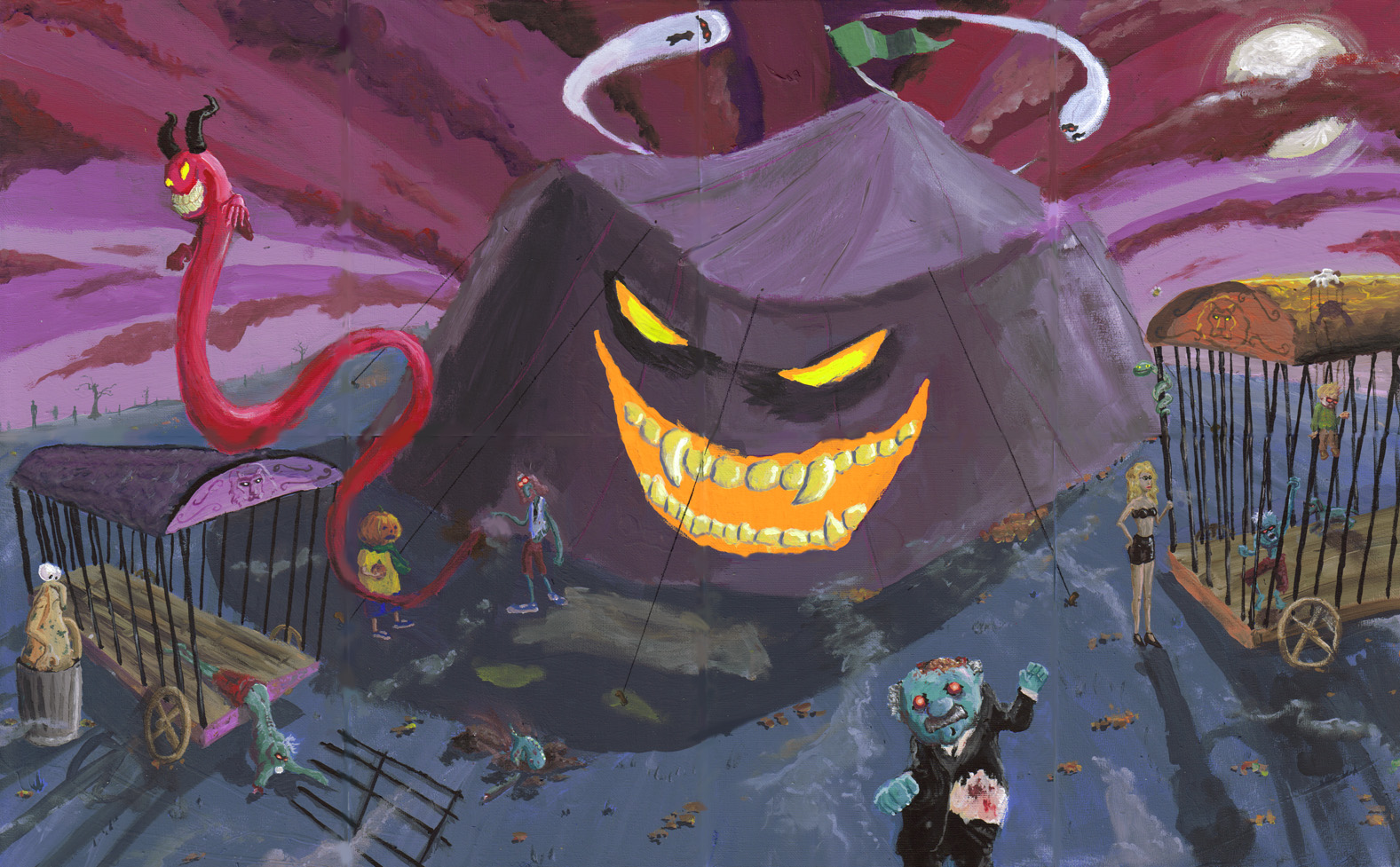 My main entry to the 2007 Halloween Funfest. Acrylics on eight canvases. The total size of the actual painting is 32x20" (to get an idea of the size, here's a picture of it in early development: http://starmen.net/forum/?t=getfile&id=36529&private=0 )
As the largest single art project I have ever done, from start to finish, well over 60 hours of work were put into this painting. If you'd like to see a larger version, drop me an e-mail.
PERFECT 10! The score will say 1.10, but it's actually 10.