The World's Greatest Bluesmen
This image has been resized for your convenience.
Click on it to view the full size version.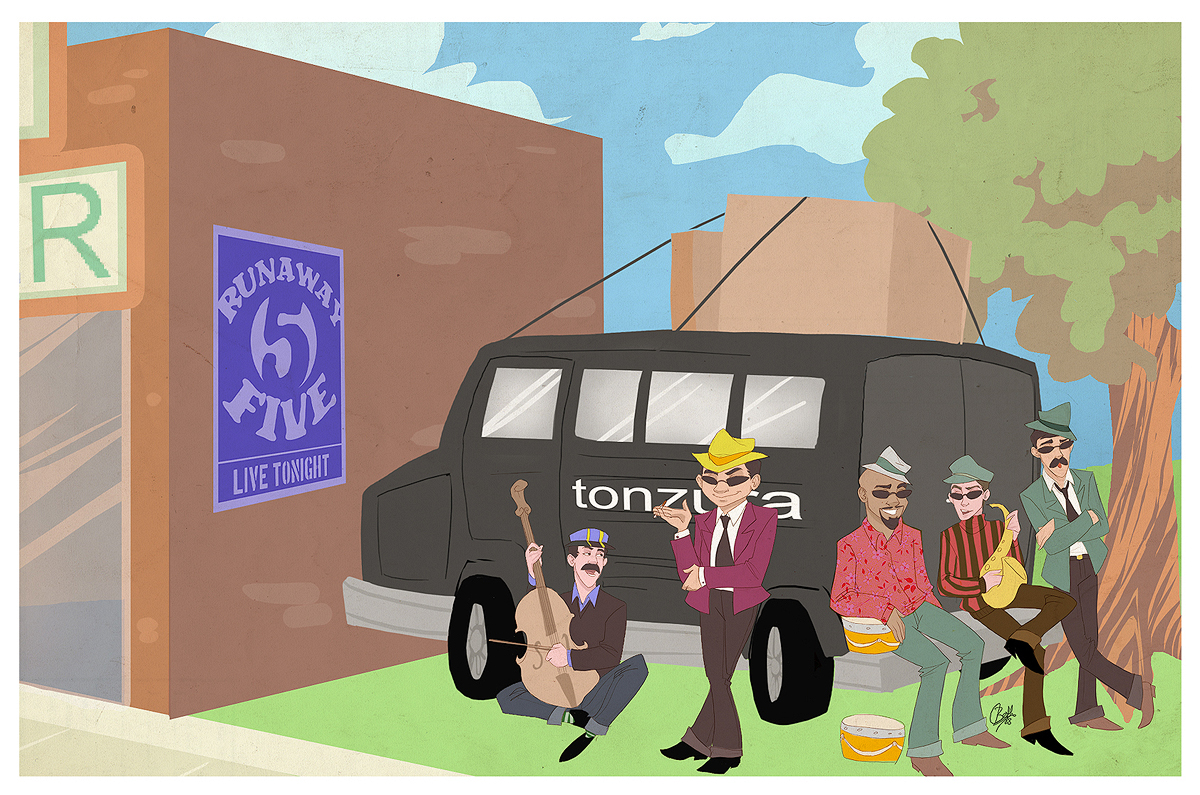 Fan Art of the Week Winner! 3 Mar 2008
The Runaway Five!
I had to make up a lot of the details, working from those really small sprites of the characters in-game. So here they are just kind of lounging before a show in Twoson.
I hope I got everything right, those sprites are really hard to figure out XD
PERFECT 10! The score will say 1.10, but it's actually 10.