PSI Rockin' LIVE!
This image has been resized for your convenience.
Click on it to view the full size version.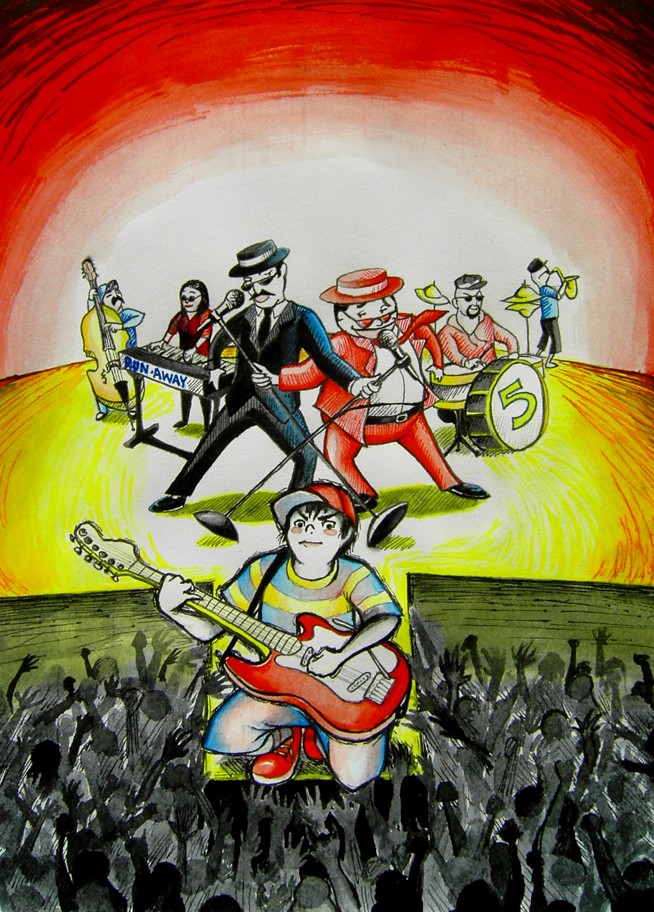 Ooo, I made a dumb mistake... I play guitar myself, so how in the world did I draw Ness playing it left hand? OFFICIAL EXCUSE: Ness is just that good. Like the legendary Jimmi! :)
Anyway, it's ink, pen, and brush.
PERFECT 10! The score will say 1.10, but it's actually 10.