The Chosen Four - Pg 40
This image has been resized for your convenience.
Click on it to view the full size version.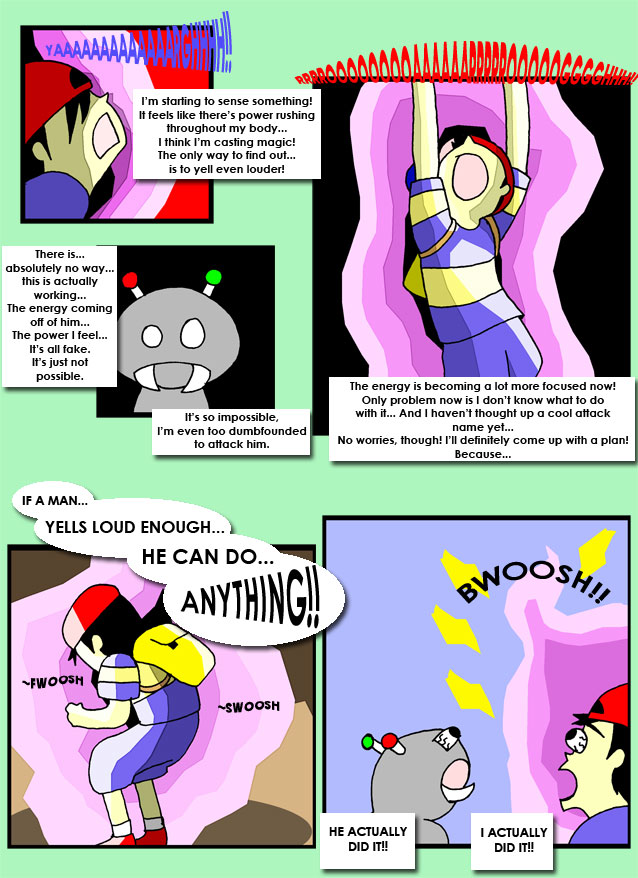 Darrow - #40
If a man yells loud enough, he can do anything! The magic words to unleash a hero's true potential brings about the saving grace Ness needed. However, just channeling energy isn't enough, especially when you still don't have a cool attack name.