The Chosen Four - Pg 43
This image has been resized for your convenience.
Click on it to view the full size version.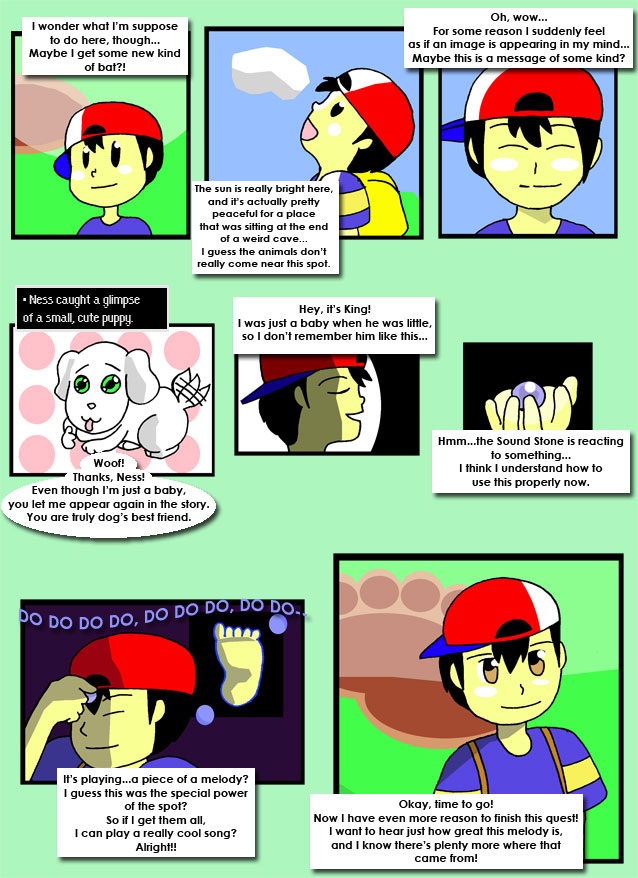 Darrow - #43
Ness discovers the purpose of the Sound Stone - It records awesome music! After recording the melody, Ness proceeds to the internet where he proceeds to record countless copyrighted music. Unfortunately for him, the police are onto his every move.