The Chosen Four - Pg 101
This image has been resized for your convenience.
Click on it to view the full size version.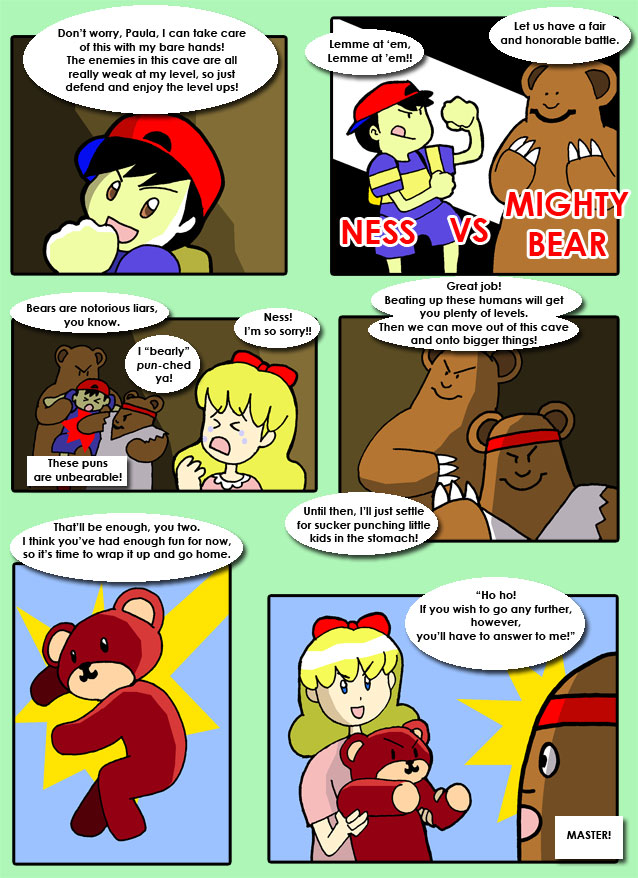 Darrow1 - #01
Although the Mighty Bear is commonly known for its might, few are aware of its secondary name: Sucker Punching Bear. They are also known to cheat at Go Fish.