The Chosen Four - Pg 107
This image has been resized for your convenience.
Click on it to view the full size version.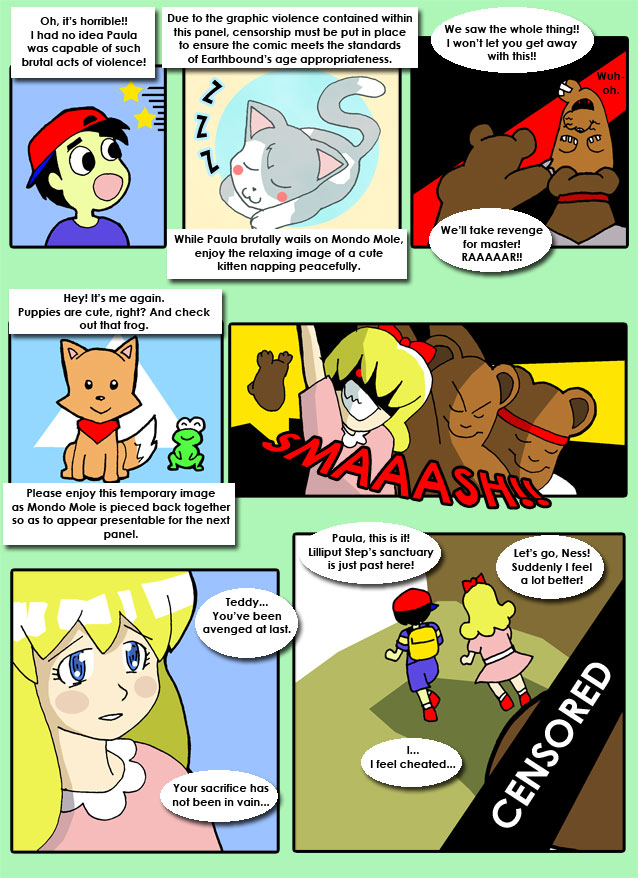 Darrow1 - #07
Due to ESRB regulations, much of this page was cut out for the safety of our youth. However, the beating unleashed upon Mondo Mole may not actually be considered mind-safe for any age.