The Chosen Four - Pg 133
This image has been resized for your convenience.
Click on it to view the full size version.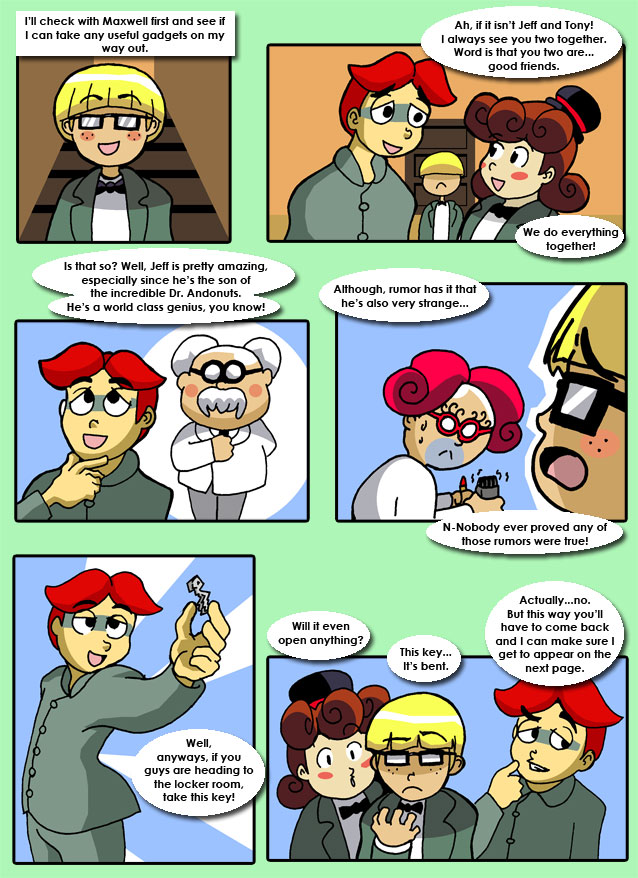 Darrow1 - #33
Maxwell provides his assistance in the form of a...key? Well, it was a key at one point. Also, a disturbing look into the supposed life of Dr. Andonuts.