The Chosen Four - Pg 148
This image has been resized for your convenience.
Click on it to view the full size version.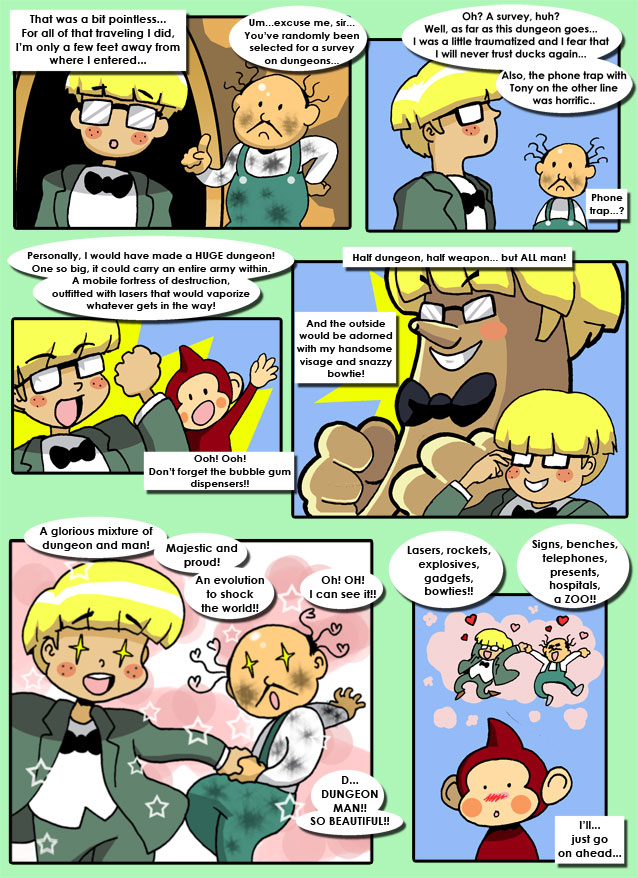 Darrow1 - #48
Brick Road is in the house! Or is HE the house? Only time will tell. Also, Jeff shows off his incredible insight into dungeon development. Bowties? Sign me up!