Rope Snake 2
This image has been resized for your convenience.
Click on it to view the full size version.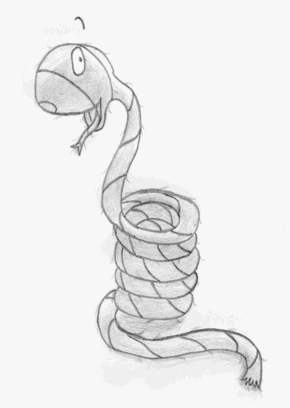 This is NOT a re-submission. If you look at the two pictures together, they're different. The Rope Snake drawn as an actual rope again, only this time I drew the threading correctly. But I like them both, which is why I submitted them back to back. Enjoy!