The Chosen Four - Pg 163
This image has been resized for your convenience.
Click on it to view the full size version.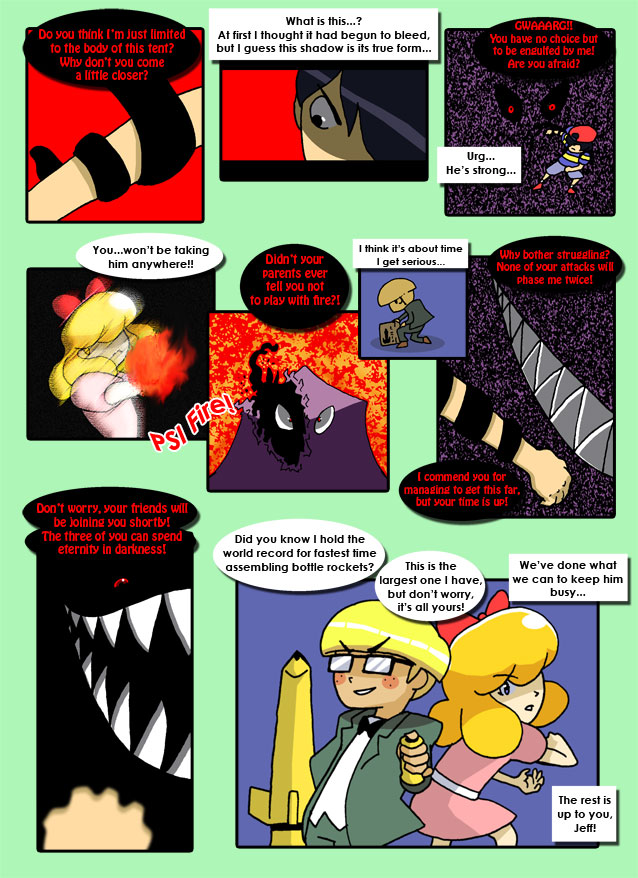 Darrow1 - #63
Boogey Tent appears to get the upper hand, but Jeff pulls out a big "I WIN" button. Now if only he had a Multi Bottle Rocket at the start of every battle. Someone get this kid a Game Genie!