The Chosen Four - Pg 174
This image has been resized for your convenience.
Click on it to view the full size version.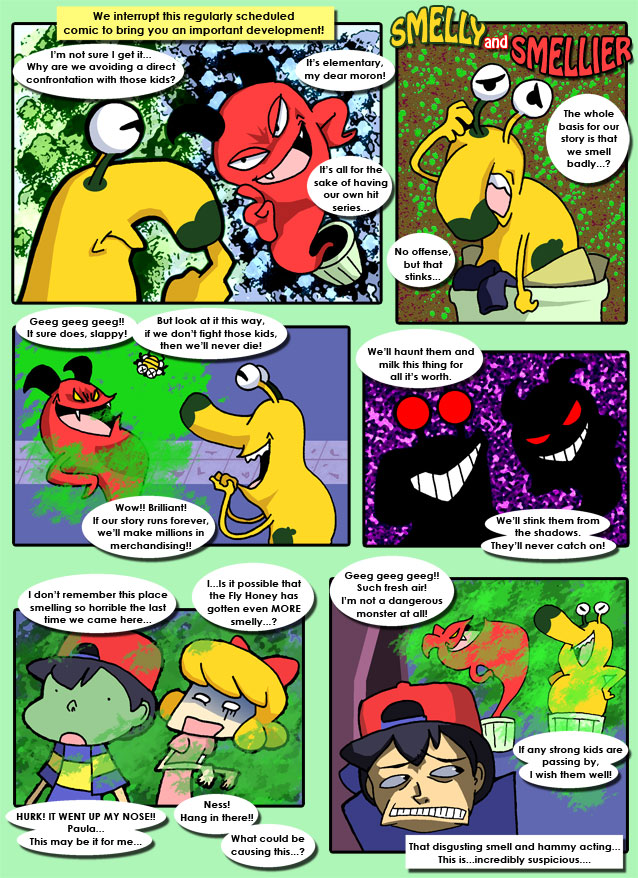 Darrow1 - #74
This page stinks! To get the full effect, craft a sheet of paper made out of the worst scratch-and-sniff material you can find, then print this page onto it. Oh, you can also just print it onto your grandfather's old gym socks, too. Just ask, I'm sure he'll give them to you.