Chapter 1 - Page 49: The Dreaded Aftermath
This image has been resized for your convenience.
Click on it to view the full size version.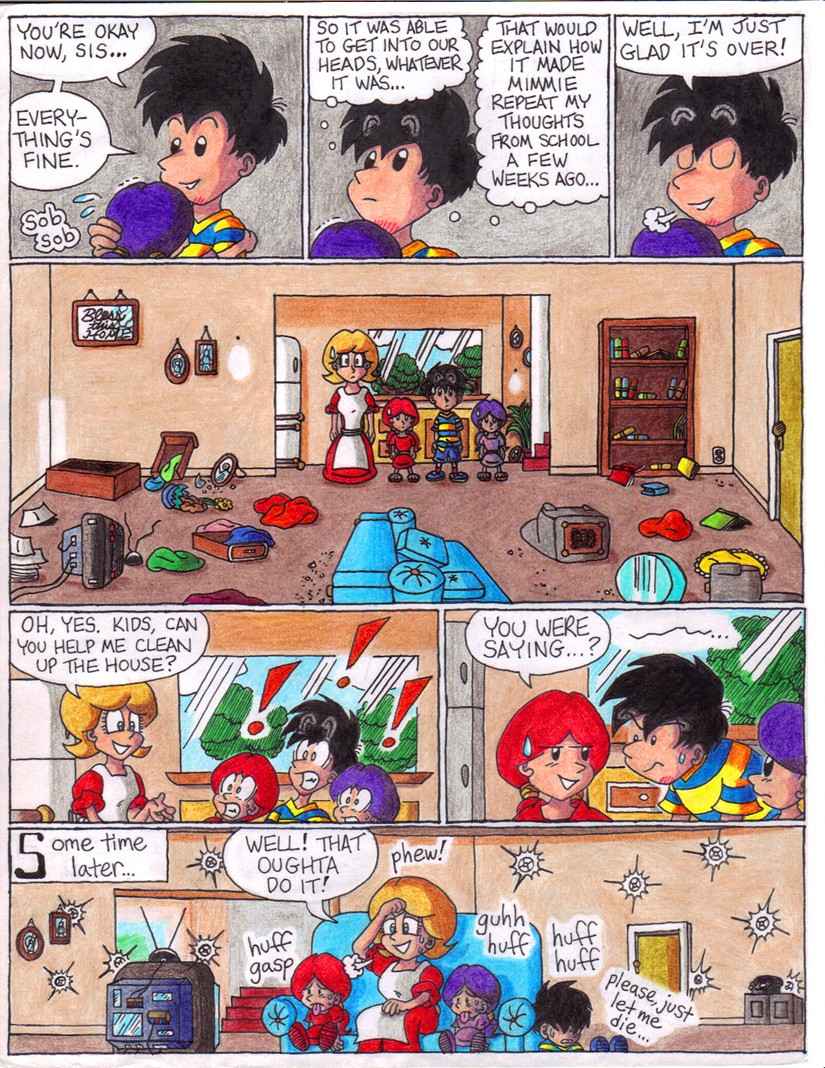 kenisu - #49
I have no idea what a chest of drawers, let alone dresser drawers, is doing in a living room, but I was really having a time trying to think of living room decorations. I'm a very limited-minded person when it comes to decor, what can I say?
Also, every time I see those three exclamation marks, I hear the Metal Gear Solid sound effect in my head.