Chapter 1 - Page 50: Poppa's a Phony
This image has been resized for your convenience.
Click on it to view the full size version.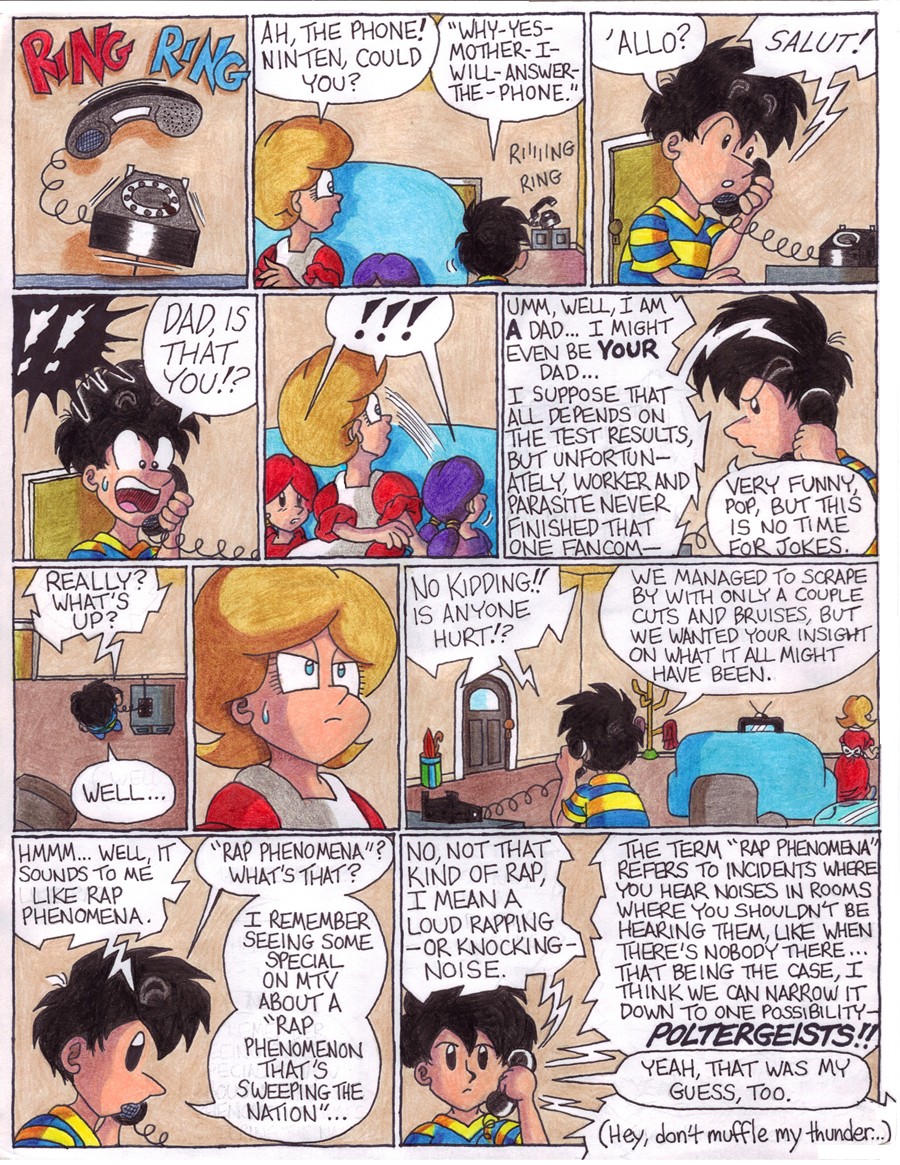 kenisu - #50
I had to do some correction work on Ninten's mom's neck in two panels. Her head was turned toward the phone, but her body was faced fully forward on the couch. It was beginning to look like the possessed house wasn't the only reason why these folks needed an exorcist...
And although it's long-forgotten, Tomato helped me figure out the whole business about Rap Phenomena... way back when I first joined the forum about three years ago. So thanks, Mato!