Pork Trooper: You Know You Want His Body
This image has been resized for your convenience.
Click on it to view the full size version.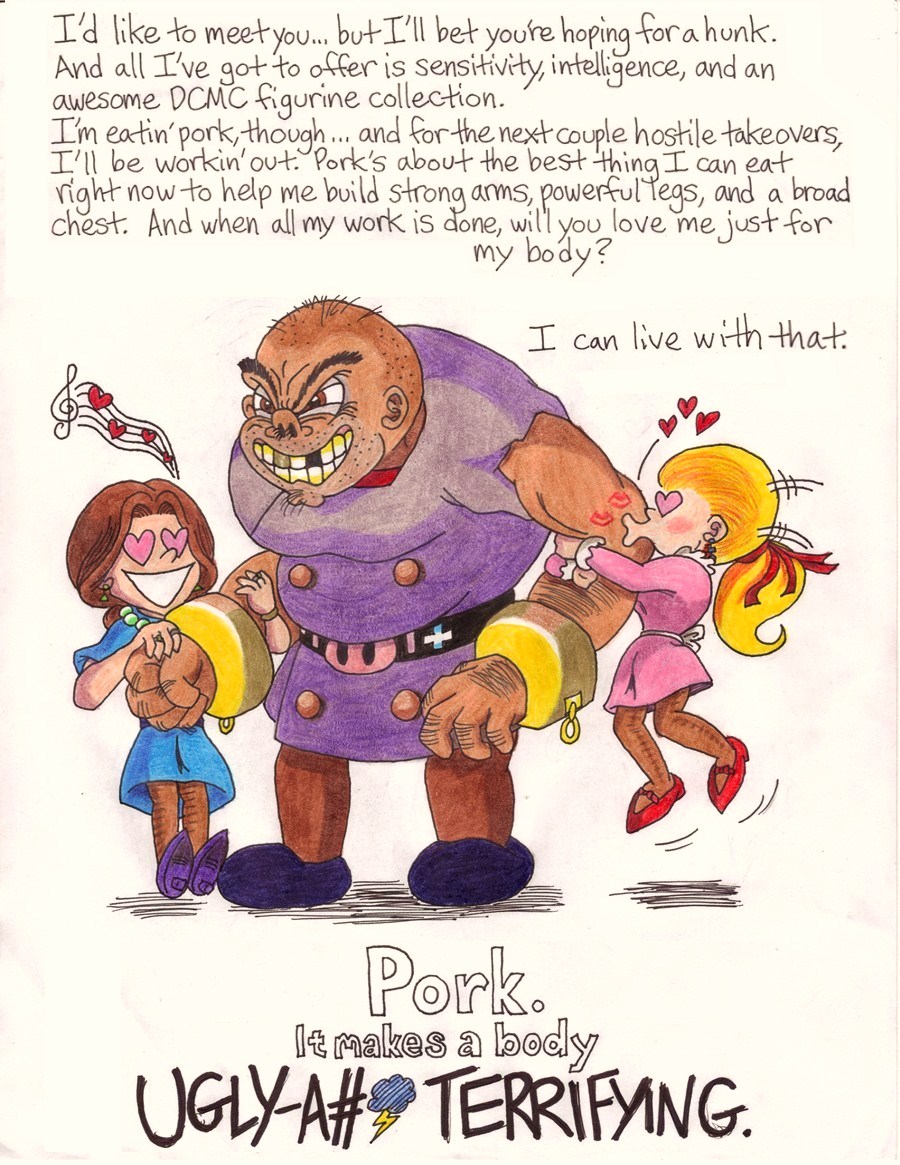 I've discovered something interesting about myself. I get my best humorous inspiration when it's late at night (read: early in the morning) and I'm sleep-deprived. Maybe I ought to try that from now on whenever I need to think of a good punchline for my comics.